Is there another way....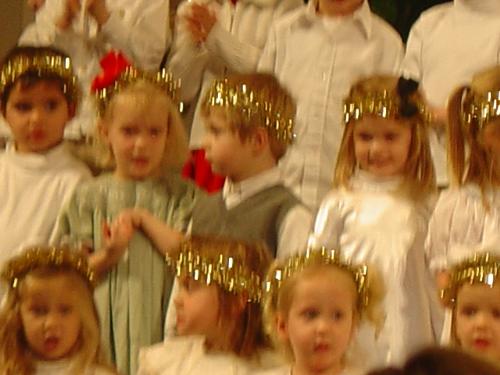 United States
January 15, 2009 10:17pm CST
Do you believe there is a higher being that all of us are accountable to? Many people look for a higher being themselves or were taught one in there family. How did you find one. How do you feel about organized religion?
7 responses

• Canada
16 Jan 09
Psalm 100 (New International Version) 1 Shout for joy to the LORD, all the earth. 2 Worship the LORD with gladness; come before him with joyful songs. 3 Know that the LORD is God. It is he who made us, and we are his [a] ; we are his people, the sheep of his pasture. 4 Enter his gates with thanksgiving and his courts with praise; give thanks to him and praise his name. 5 For the LORD is good and his love endures forever; his faithfulness continues through all generations. As this Psalm shows, wew have a Creator to whom we are accountable as how we use our lives. I found Him by reasoning, observation, searching, picking the brains of many people, reading. We need a real organized religion in order for us to achieve worthwhile goals as a people. We live on a finite planet, we need to take care of it by cooperating together. What one human does, does affect in a positive or negative way the life of another. United we stand, divided we fall, it has beeen said. We are one people, one family, we need one religion.

•
17 Jan 09
Hello 1hopefulman, I agree with your posts, but I am a bit uneasy on this part about "organized religion" which I feel I must be clarified on. I believe that it is not the "organized religion" that binds us together because religion is simply a vain attempt of man to reach God. It is the Holy Spirit who mightily works in each one of us in order that we may obey God's will in His Word. The Church of God was established by no less than Jesus himself specifically for His children as they go about in worshipping the Holy trinity while they wait for His return. There is a hierarchy in this Church, but this is established only for us to communicate like what Apostle Paul and the early Christians did. We do not need to set any goals or objectives as all of these were already clearly defined and outlined by God for us in the Holy Scriptures. The first two chapters of the Book of Revelation show that the six churches took paths different from God's commands, but the one and true Church obeyed Him to the letter. However disunited we may stand, the true Church shall NEVER fall.


•
17 Jan 09
"The fool says in his heart, 'There is no God.' They are corrupt, their deeds are vile; there is no one who does good. The Lord looks down from heaven on the sons of men to see if there are any who understand, any who seek God." - Psalms 14: 1-2

• United States
16 Jan 09
Hey jordan! I do believe that there is some kind of "higher power" out there somewhere although I don't know what it is! I'm not really sure what exactly I believe in other than that there is a "God" of some kind. Who or what I don't know! I don't know how I feel about any organized religion in particular anymore either. I have changed my mind on that subject many times and at this point I am still quite undecided. But, that doesn't mean that I have given up my belief in "God"!

•
17 Jan 09
Hello Opal, how are you today? Would you like to read about the studies of secular non-believers who undertook exhaustive researches in their attempt to disprove the existence Jesus Christ ? You may go to www.Y-Jesus.com and find out what happened. Have a nice and sunny day.


• India
16 Jan 09
Yes, there is a Higher Being above all of the prophets who taught us religion. We call Him by different names, like God, Father, Ahuramazda, Allah, Ohm etc. He is pure light and we can reach Him through the paths showed by our Prophets. One just has to remember that all prophets taught the same thing, reaching the Almighty, only the ways are different. Actually He resides within you as per the Indian scriptures and gurus. One must understand that I see, but I am not the seeer. I speak, but I am not the speaker. It is that Almight in whome the soul will merge who is the doer. When we look inside ourselves, we should be able to see Him. Very very difficult for us normal human beings. The best way is to do as Prophet Zarathustra said, GOOD THOUGHTS, GOOD WORDS AND GOOD DEEDS. That should help you a lot to get peace.

• Philippines
16 Jan 09
Hi there Jordan! Yes, I am a member of the Catholic Church and I believe in God's existence.