Irina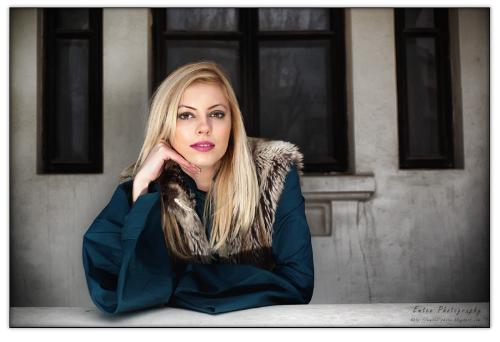 Romania
5 responses

• Canada
19 Jan 09
You are lucky to have such an attractive model willing to be photgraphed. I should get out more and take pictures of people. They seem to be the best subjects sometimes. Do you get a model release when you take photos of people? I think it would be a good idea if I were to use them later in something that I need a person to be in the photo.


• United States
20 Jan 09
Yes, it has been a while. Did you see the clouds we had in our usually cloudless sky a while back? http://www.drann.us/the_empty_cabinets_of_my_/2008/12/where-are-the-clouds.html Although it is not a very good photo, it is living proof that at least I had a camera with me. Mostly I just take pictures of my drawings and the garden plants ;-) but lately I've been sort of taking it everywhere.

• India
19 Jan 09
wow. shes gorgeous. very good photo indeed Have you done any post processing?

• United States
20 Jan 09
You're right...she is gorgeous and obviously very photogenic.