Happy 18th Birthday, to my Son!

United States
January 23, 2009 10:35pm CST
I can't believe my son is 18 years old today - seems like yesterday I was bringing him home from the hospital. He has made my life so much better by being in it. I could not have asked for a better son - even in my wildest dreams and most heartfelt prayers. He has exceeded anything I could have ever imagined. I know he is going to be a productive, inspiring, adult. He has made me proud to be his mother and I know he will continue to make me proud. I made him a card and this is what it said: Dear Son, Ever since you were born I worried and wondered about whether or not I was being the best parent I could be. Did I make you feel important? Did we find enough time for the little things that live on in happy memories - like laughter, and hugs, and "just-between-us" moments? And, even when we disagreed, did you always know I loved you? Of all the things in my life that I might have or could have or should have done differently, there's one thing I'd never change, and that's having you for a son... If I didn't always find a way to say it, I hope I always showed it - I'm proud to be your parent and I love you, Son. Happy Birthday
8 responses

• United States
24 Jan 09
Happy 18th Birthday to your son Heaven. Your poem is really beautiful and I feel the same way about my son, who will be turning 18 in July. I can't believe how the time is just flying by. I'm sure your son will love his card and the poem. He keep it forever.

• United States
25 Jan 09
Thank you OURDEW. Seems there are so many kids turning 18 this year. Congrats to you as well. Raising kids is hard work so we can all pat ourselves on the back and realize we did a fine job of getting them to adulthood and hopefully we have given them the tools needed to succeed in life.

• United States
24 Jan 09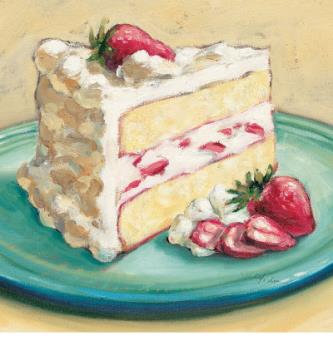 Happy Birthday to your son!! hope he can have a very good day and enjoy a lot:) well happy weekend! and see ya soon;)


• United States
25 Jan 09
Steph, thank you and I'm sure your daughter knows. My son had a great day, despite the rain and I hope your daughter enjoys her day as well. To you, I say: Enjoy this next year with her. Savor every moment you can because before you know it she'll be 18 and moving on with her life. I'm thankful that my son is going to stay close to home for the first two years of college - he will continue to live at home before transferring to a University in 2 years. I'm looking forward to getting to know the man he will become. Take care!

• Canada
24 Jan 09
Hi friend, Well Happy Birthday to your (man) now. I know it's bizarre aye. My middle son just turned 19 on December 29th and yes, it does seem like yesterday. You must have a good one like mine. He is just awesome. I love him so much. The card you gave him sounds so wonderful and heartfelt. It sounds like you guys have a good relationship. Boy you don't see much of that these days with kids. I guess we're blessed and a couple of the lucky ones. Obviously we've done something right ay. Cheers, Cheryl

• United States
25 Jan 09
Hi Cher.. you are so right, we are the lucky ones. I do not know how I got so lucky! When I look at him, I realize I must have done something right because he is so unlike normal teens these days - he is such a fine young man who I am so proud to call my son and my friend. Congrats to you and your son as well.

• United States
24 Jan 09
Happy Birthday To Your Son! That is so beautiful. You put it in such a beautiful way how a mother feels about her child. I know he will love it!

• United States
25 Jan 09
Thank you singlemommy.. I wrote him a page long letter to go with the card and I gave it to him last night at 11:23pm - which is exactly the time he was born. He read every word and then turned to me with tears in his eyes and told me he loved me. It was a wonderful moment. I wasn't able to buy him fancy gifts or do anything special for him this year because of our finances so he knew the card and letter were the most I could do and he said it was the best birthday gift he had received. God, how I love this young man.

• Canada
24 Jan 09
It is surreal, isn't it, when you look at someone who is old enough to vote and start a new life of their own without you and think, that person once resided INSIDE my body... yep wierd and sad and happy. congrats

• United States
25 Jan 09
Thank you.. yes, it's completely weird to think that he used to fit in my arms - I used to tell him (and still do) that no matter how big he gets or how old he is, he will ALWAYS fit in my arms.

•
24 Jan 09
That was beautiful and it brought a tear to my eye.Time flys by so fast and memories are a plenty,from a baby to a toddler to a boy to a man and you have helped him through the lot and should be so proud of yourself and of him,he will always love you for that.My son is thirty four today and I am so proud of him and his family,there is nothing more worthwhile than having the privilage or raising a child ,my daughter to has flown the nest with her family as well,lovely.beautiful woman and then theres my fifteen year old son who is struggling with his exams and all the bad news on the tv,it is not easy these days raising a child but like the other two he has my undivided attention and making the most of him till his time comes as well and me and his Dad will be on our own and it will be quite.to quite.

• United States
25 Jan 09
Thank you.. and you are so right, this house is going to be very quiet once he leaves the nest. He is our only child and our life has been full of him for all these years - I'm not sure how I will hold up once he leaves. His dad is a trucker and on the road most of the time, it will be me here all alone once he leaves for the University in 2 years. I can't say I'm looking forward to that.

•
24 Jan 09
Happy 18th birthday to your son. The poem was lovely. My eldest son also turns 18 this year in October and i am the same as you and wonder where all the time has gone. But he has turned out to be a lovely young man who makes me very proud.

• United States
25 Jan 09
Thank you and yes, mine has turned out to be a wonderful young man who I am very proud of. Happy early birthday to yor son as well!