Reposting comments.

United States
5 responses



• Malaysia
29 Jan 09
Quality Commentaries do earn money in searching precise answer to one posted discussion. Unless, it is only done with "Thank you for your response" or some sorts like that. That is why, the function of "Today's top" discussion, "Hot" discussion and "myLot digest". I get back to all my responses while adding my 'chaining-down' commentaries and I'll try my best to upload my Quality Comment to their response. You can refer to FAQs about "How do I earn more money" and "How do I calculate my earning", it listed at Item 14 and 15, respectively. If not, why myLot provides us the comment option facility. Same thing to how do we mark "Best Response", encouraged by myLot to wait for one week for others to make responses. All are stated in FAQs.

• Malaysia
30 Jan 09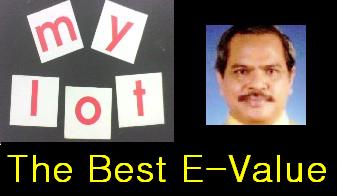 OK, Lore2009;I hope started from today, you've discerned about the connection between maximizing earnings to one posted new discussion totally depends on Quality Responses made by responder. Any new posted discussion without any response make NO EARNINGS and it is categorized under DWNR(Discussion With No Response). Look for my answer, furtherance at;http://www.mylot.com/w/discussions/1883206.aspx?p=1#2_18835404 Hopes, start from now you sincerely respect your responses by adding up your Quality Comment. Your Quality Responses really do maximize your earnings. Friendship= Sharing + Interests. BUT if you only think about your interests, meaning, the formula will turns to; Interests= Friendship - Sharing. (Sharing value deducted from Friendship).

• United States
30 Jan 09
I don't always reply to every response. But I try to. It can be difficult, if the replies are all very similar, or don't really fit the discussion. But I always like it when the original poster comes back to the discussion and replies to my response. That is what it should be, since we call them discussions...right?

•
29 Jan 09
I admit that a lot of the time I don't, although I will always read everything people say to me. I don't have the time to reply to everything. I have such a busy life that I don't have much time to post on here as it is, so I can't always respond to many people. I do respond to some people sometimes though, and I do my best.

• United States
29 Jan 09
It depends on how much time I have, I don't usually respond to just two or three words