Did you know Julie Garlands real name was....

United States
February 2, 2009 3:50pm CST
Frances Gumm???..Do you have any uncovered HollyWood facts to share..Please share.I love the whole illusion discoveries of HollyWood!
3 responses

• New York, New York
3 Feb 09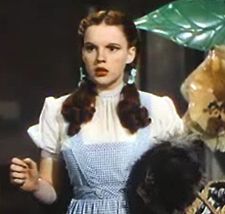 Yes, Judy Garland was born Frances Gumm, she played Dorothy in "The Wizard Of Oz" and she is the mother of singer "Liza Minnelli".


• United States
2 Feb 09
Yep, and Fred Astaire's real name was Frederick Austerlitz. A lot of the old movie stars changed their names because it was 'bad' to have a non-Anglo name. I guess Frances Gumm just sounds a little plain.