Which are better black or green olives?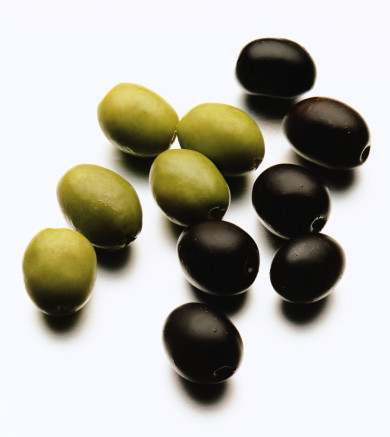 Latvia
February 9, 2009 8:48am CST
Lately I am starting to like olives, earlier I could imagine eating them, they tasted strange and oily. But tastes changes and now I am on a way to start liking them. I prefer green olives, dunno why, but black ones are still pretty difficult to eat. Is there any difference between green and black olives? Which ones are better for health?
5 responses

• United States
10 Feb 09
i like green olives the best.i think they taste completely different. i don't know if either one of them are healthy or not. green ones are pretty salty tasting.

• Philippines
9 Feb 09
i prefer green olives , coz i can use it on my martini

• United States
9 Feb 09
I prefer the green olives especially the ones that are stuffed with like garlic, pimentos or jalapenos. I like the black olives too but green better. Most olives I like but not so crazy about the oil cured ones . They are okay but usually don't eat them. You are right about tastes changing. My tastes have changed so much in the past 15 years and I am much more willing to try new foods and foods of different cultures where I would have never considered before.

• South Africa
9 Feb 09
My husband and I adore calamata olives. They are so yummy. But I would eat any olives. I especially like olives stuffed with feta cheese. So good!