Coke makes you feel better...even when sick!!!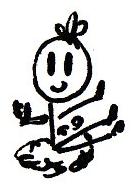 Malaysia
February 12, 2009 6:12am CST
Have you ever experienced feeling better after drinking coke..when having flu? I definitely have..hahah..also headaches. Besides just being around as a normal beverage, this drink can actually change moods and create enthusiasm in life. Feel free to drop in your experience with coke..even if someone mistakenly spilt it on you..:D Princess
6 responses


• Malaysia
12 Feb 09
Yah.. I'm beginning to find that out..thanx for letting me know. I only knew it as a beverage..I guess I should go read up on it..:p Princess


• United States
12 Feb 09
I usually drink Sprite when I am sick. I don't drink alot of dark liquids. I try to stay with the clear ones.

• Malaysia
12 Feb 09
Ic ic..I guess it depends on the carbonated drink that you fancy then..it could make you feel when you're down. But I have always heard that soda helps. :) Princess


• United States
12 Feb 09
I love Diet Coke and I drink it all the time. It does raise my spirits and keeps me awake and alert. If you have a belly ache or upset drink flat coke and it will help. Also if you can find coca cola syrup it will help to.

• Malaysia
13 Feb 09
Oh..ic ic..I've never actually tried the Diet Coke..always drink the normal one. I should check out the coca cola syrup too..hahha..thanx for responding.. :) Princess


• Canada
19 Mar 09
Could it be the sugar or maybe the caffeine. Some people get headaches when they cut down on their caffeine when they are addicted. It can be quite a powerful stimulant. However I think it might be the sugar that you get from the drink. When you are sick I think you need more energy and the coke provides instant sugar energy. I frequently crave fruit when I am sick. I do not normally eat a lot of fruit, not that I dislike it, but I do not have the same cravings as when I am sick. I wonder if it is the sugar or the vitamins that my body craves.

• United States
17 Mar 09
I do not normally drink carbonated beverages at all. black coffee , green white or black tea , water , cranberry or currant juice however. I am a migraine headache suffer . And in my cupboard you will always find a couple 20 oz bottles of regular coke classic. because no matter what type of medicine i have been given the coke is the only thing that can help me with the pain , must be the sugar jolt... or whatever ... but yes i love the effect when needed