Daily or monthly budget, how much?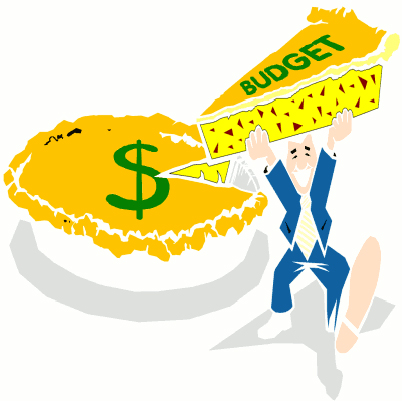 Philippines
March 9, 2009 8:53am CST
We do know that because of Economic crunch, we tend to save as much money as we can. Come to think of it before we used to grocery a lot of items, now that we have to save, some items we did cut off buying like chocolates, ice creams and soda drinks. Before our budget was $96 for grocery, now we limit it to $86 so that we can still buy things much more needed and save some more. How about you?
5 responses


• United States
30 Mar 09
i use to think that buying groc all at one time for the whole month was the way to go but now i really think a daily budget is probably best and has saved money and food . now that my boys are 6 they eat some times to just be eating and alot of times they will start to eat some thing just because it was there and then not want it and leave it lieing so i have decided a daily budget is better.

• India
30 Mar 09
Well I go with my wife every 1st of the month to buy the monthly provisions.It comes around roughly Rs3500/ which used to be 2000/ six months back.And we have to shop for the exhausted things at the end of the month too.And they say the inflation has come down.



• Singapore
16 Mar 09
I guess everyone is budgeting their money more these days as compared to before. With so many people having their salary cut or reduced due to some reason or another, penny pinching is becoming a norm. Well, there are some who already are spending at the minimum. Any further reduction in spending would mean giving up on certain things. And I am sure there are many people who fall into this category as well. Looking at my budget, I guess, I am still comfortable with my current spending to not need to cut back on anything yet. I sure hope that day would not come!


• United States
9 Mar 09
I am budgeting every two weeks, that is when I get paied. I pay off bills first and then decied on what I spend with what is left over from my check. I also try to save some money as well. jsut a little bit that I think I can spare.