Do You Like If Any Boy/Man Gives You A Compliment?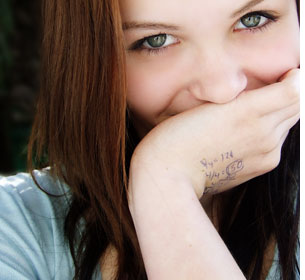 India
May 9, 2009 3:54pm CST
I don't know much about the girls/women so want to ask you all if you really like if someone gives you a compliment like you are so beautiful, etc... Or do you feel Irritated as everyone is giving you a compliment and you got fed up of listening the same thing again. Come-on tell us the truth!!!:-)
6 responses

• Romania
9 May 09
I am sure that all woman like compliments. A woman live with a man compliments, depend if he know to give a compliment, or if a woman know to receive a compliment. I receive compliments, and i like this, as time are polite and honest. I don t like liers. So, when i know that somebody really give me a honest compliment, i will answer nicely. Of course that i feel flattered.i am sure that i know to receive a compliment, because i deserve...


• United States
9 May 09
I don't mind compliments, as long as they seem genuine. I would rather be complimented on my character than my outward appearance, or on something that regularly isn't commented on. I find that I am a little apprehensive when it comes to someone I hardly know paying me a compliment. Women tend to be cautious when complimented in certain situations or environments, like in a bar. I always question whether the compliment is real or is just a pick-up line when in that kind of environment.

• United States
10 May 09
Sincerity is very important. As a young teen I had a hard time trusting compliments, as they were either done as a joke or as a pick up line. I married one of the first people I ever felt was sincere in complimenting me, and not trying to get something out of it.

• United States
9 May 09
i wish i got compliments lol... i hardly ever get one...matter of fact i dotn know when the last time i did was but i guess if i was one of those girls who got compliments all the time it would probably get old,

• India
11 May 09
you will surely get some. okay get one from me. "you are so beautiful and good at heart". now happy :-) i am so afraid to give face to face compliments,because they might slap me. but as you are so far away, its good.

• United Arab Emirates
9 May 09
I do receive a lot of compliments dayly but i must admit that sometimes it does irritate me...Specially when i feel that the coment given its sarcastic and the person said it only becoz he/she wants something from me out of it...I prefer the coments given by close friends and belive it or not the ones given by the girls..A girl will never give a compliment to another girl if she didn't really mean it...;)

• Philippines
12 May 09
it really depends on the compliment.sincere compliments are nice to hear.it makes us flattered.so-so compliments are really irritating.an example is,if a guy tells you "you're sexy" but you just found out that you're favorite jeans can't fit you anymore,then that's irritating.

• Singapore
11 May 09
lol =D Nobody will actually find compliments irritating unless one has been listening to it for so long, as being a pick up line.. lol =D Everybody likes compliments, but when we compliment somebody, we have to make sure it's true and that we dun expect something in return ^_^ So for the one whom's receiving the compliments, they will feel even better than before as they feel that they are indeed special ^_^ BUt too bad, real heart to heart compliments dun come easy, and when there's a chance, one should cherish it instead ^_^