As of next week, everone will need a Passport to enter the USA. no matter who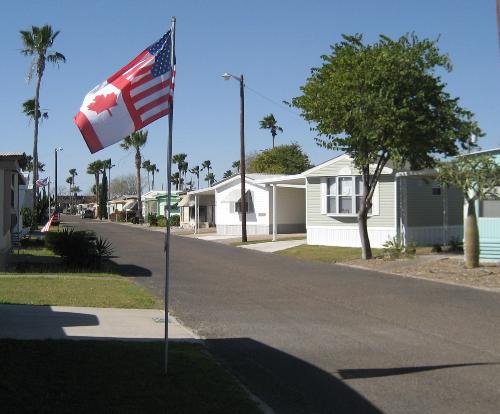 Canada
May 28, 2009 2:11pm CST
Coming up on June 1st 2009 everyone, (US Citizens too) will need a valid Passport to enter or return to the United States. Many Canadians have recently acquired a Passport for the first time. As a Canadian Home Owner in the US I have always used a Passport to cross the US/Canada Border. Do you have a Passport? Will you apply for one in the Future? Will the need of a Passport affect your life in any way?
6 responses

• United Kingdom
28 May 09
Since I was 14 years old I have had a passport. The first one I had was a British Visitors passport that was my mum's. I got my first passport and it was black with a hardcover. I got my second passport after I got married and it was dark red. When I went to Jordan I got evidence of a trip to Israel in it. I got my third passport and it is still valid now. It is also dark red with a soft cover. The passport is European in style. My toddler son got his passport when he was four months old. So he has a baby photo and now he looks different as he is two years old. I had a visa waiver to come to the States. To go to some countries I have needed a visa. Having a valid passport is essential to my life as a keen traveler. I need to renew my older son's passport because it has run out.

• Canada
29 May 09
I have a young Grandson who was born to Canadian parents in San Francisco Ca. He is only 18 months old but he already has a passport. Incidentally he is also a dual citizen. Hes an American who is also Canadian. That's real handy isn't it?

• United States
29 May 09
I do not have a Passport, Probably would neve use one if I did. But I have to say I'm glad that this will be happening. It has been far to long that just anyone can come into the USA. Other countries have their Borders and what nots to to keep people out of their countries, and The USA needs that as well, because we just let anybody in, and it is not right. Plus now with the economy we can't afford more people looking for jobs and maybe getting them, not to mention the Welfare roles for some ethnic groups that feel the US is still a soft touch for anyone tha comes here. Let me ask you a question? You live in Canada. Does Canada give just anyone Welfare to help them when they just show up and ask for help? By the way I'm not reffering to Canadian people. I ment other countries, that think they can come here and take over and get whatever they want. I like Canadian people, matter of fact i'm French on my dads side. Just wondering what it is like on your side of the border. I'm here in NY, not to far from Lake George.

• United States
29 May 09
Sorry i did not mean to be off topic a bit, it just caught my attention about the fact that many people don't have one.

• United States
29 May 09
I'm sorry if that all came out wrong. My mind was kinda wandering when I wrote this, and I think perhaps I may have left out a few things. But for the moment I'd rather not put my foot in my mouth any further as it is late, and I have to pack for work on Friday. Again I'm sorry.

• United States
28 May 09
I don't have a passport, but I will probably get one soon, I may be taking a trip to Mexico and I will need one. I guess this will affect all the illegals we have coming in our country won't it? Maybe it will be a good thing..

• Canada
29 May 09
From what I've seen ( spending the winter in Texas (20 minutes from the Mexican border)) Its not going to make much difference to an Illegal ( swimming across the Rio Grande River). Hes just going to get wetter without a passport, than he would have if he had one. I hope you don't have to swim the river to get back to the USA.

• United States
29 May 09
Haha..so do I...I hope I'll be able to get back home, I may not go, its kinda scary traveling around these days.

• United States
30 May 09
I do not have a passport, however i have heard this before & have given it some thought...I do not know if i will ever go out of the USA, but you never know..I was thinking of getting one just in case...I would love to go to Mexico again...

• Canada
31 May 09
As a Canadian I have had a Passport for as long as I can remember. Although it wasn't a necessity for travel to the US I have always carried my Passport. When we arrived at San Francisco via China Airlines in 2003 (returning home from a tour of East Asia) we were detained and questioned about our winter residence in Texas. If we had been returning directly to Canada there would have been no problem. It seemed that the office staff were uncertain about some new restrictions, but 20 minutes after telling us we could not live in Texas,without special permission, we were allowed to board our flight to McAllen Tx.

• United States
28 May 09
No we don't have passports but I have been considering getting one. You never know when it might be needed. I want to wait until this rush to get one is over then I'll check into it.

• Canada
29 May 09
A Passport for a person is like a drivers license for a car. If you don't have one you will not be able to leave the country (or something like that) That 9/11 incident brought it all upon us. (but it would have come sooner or later anyway!)

• Australia
4 Jun 09
Anyone entering Australia needs a passport...including Australians who are travelling. It's always been this way as far as I can remember. My passport was issued when my first husband was conscripted into the army and we were stationed in Singapore. My daughter was not yet a year old and on my passport with me in the photo. My daughter who was born in Singapore, had her own photo in my passport. After we returned to Australia, I was not able to renew my passport because it had been issued specially for family of one of the forces temporarily stationed overseas. Apparently, even though it was a proper passport, it was only temporary...I can still remember my passport number even though it's been nearly 40 years since I used it. I've not had occasion since to need a passport but I wonder if there will be any hassles getting one.