Out of the Box

Philippines
9 responses


• Canada
14 Nov 06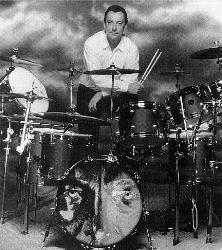 I would have to say from the moment I heard Neil Peart on the Album "A Farewell to Kings" I was hooked on drums & Rush!

• United States
13 Nov 06
i have always wanted to learn how to play a musical instrument never had the patience to do so through..but if i had to learn one i think i would learn how to play the guitar :)

• United States
13 Nov 06
piano. i have long skinny piano fingers.

• Pakistan
13 Nov 06
first choice wud be Guitaar...... strings n i luv strings second chice cud be violon...... sounds containing espressions and emotions.


• India
12 Nov 06
well i love to play saxafone.oops a spectacular intrument to express your feel and wen it cmes specially to luv feel, you gotta choose this . i sme hw managed to learn too.

• Romania
12 Nov 06
i play guitar and piano.. but i would definatly choose guitar.. more feeling out from it:)) or maybe because i was forced to play piano:)) so guitar is my answer

• Philippines
12 Nov 06
What I find amazing about playing guitar is that your emotions dictates your strums and plucks. But what I really do enjoyed about it is, I get to carry it anywhere i want, a bar, at the beach or at friend's house. Anyway, I have this very ardent question I want to ask you if you don't mind, since guitar is your choice, what genre do you do, any fav artist? Thanks for sharing your thoughts.