Ok, something is wrong with me...or not?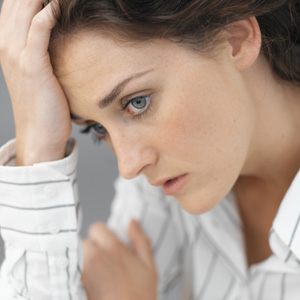 Canada
June 8, 2009 9:25pm CST
I have a hard time getting into a relationship...now. I had 3 long relationships; one almost 5 years, the other almost 4 years and the last one 2 years (with some others in-between who didn't last long). But now, at the present moment, it seems that I am unable to get a relationship running...I have met few guys and I've always found something wrong with them to no continue any further contact...Not enough serious, want too much too early(a guy who is telling me that I am the woman of hi life after 2 weeks...its freaking me out!), doesn't know what he wants, stressing me out after few times spent together, etc etc... And now I have met this man who I am really into; we had great moments together and I really miss him when not with him...which is something I haven't felt for anyone for a long time now (actually I have never really missed my ex, for example)... but there, there is something that seems to keep me pushing away from him... I know I have a problem with "love" in itself...But at the same time, I think I know what I want...and I don't find it on an other person. In an other way, I am questioning myself if it is not me the problem...I am not looking for the prince charmy, not at all! I just want...someone who is at the same point as me in life; likes to party but not too much and wants to be serious without telling me I'm the woman of his life after a week or two...or a month! Have you ever felt this way? Do you think I am asking for too much?
9 responses

• United States
9 Jun 09
no youre not asking too much! not at all...maybe youre just finding out what you will out up with in a man. and what you wont put up with! theres nothing wrong with you! lol ive felt that way!

• United States
9 Jun 09
I think you should just keep things going at a slow/moderate pace no need to rush.... and when you least expect it everything will have worked out on it's own. Love is, unfortunately, uncontrollable. However, going slower with things helps you to determine love from lust.... or is it that love forms from lust?.. who knows..

•
9 Jun 09
No i do not think you are asking too much. Maybe this guy will be the one for you! There is nothing wrong with knowing what you want, and not just staying with someone for the sake of it. Youve got to be happy in a relationship or it will never work! Maybe if he seems to be moving too fast, then just tell him you want to slow things down a bit? Might help. Try not to let your doubts and experiences get in the way in future. I am going to have to try to do that with my nexxt relationship, probably wont be easy! Dont hesitate before, hesitate once he has done something wrong/ that you dont like. You never know, he might be perfect for you. Just be honest with him about what you want from a relationship at the moment and hopefully he will understand, if not... he is not the man for you! Good luck anyway, i hope this one works out for you!


• Philippines
9 Jun 09
Maybe it's not love that you are after. It couldn't be relationship either. You just feel the need to be with someone you can share your life with. You have to understand yourself. Not because this man is the one you've always dreamed of means you love him. You might just want him, this can be said as certain but you have to understand that wanting someone is not necessarily loving someone. You can't tell yourself that you are in love with this man and yet you want him to be the person you wish him to be. You can't set expectations like he'd be in the same wavelength as yours when he's really not. Love is purely acceptance. Being in a relationship is more demanding as acceptance is not enough. In a relationship, there needs compromise, trust, respect, acceptance, concern...you shouldn't be only looking after your own good but his, as well. Maybe there are issues within you from your past relationships that you are still not able to resolve. Give yourself time to think. Understand yourself and be fair to your man.

• China
9 Jun 09
with totally no offense,i think you are an aetheist and a completist.I do think you want a little more, but its right in my opinion.however, i think should catch up on this one who you says you're really into it.forget your demands for a while and try to put all your heart into him, and you'll see if it goes on well and you can make your decision later.

• United States
9 Jun 09
The problem, according to your post, is you have a problem with 'love'. I think once you discover what it is things may fall into place for you. With love, and most other issues we have with life, we already have a sense of what the problem is and what we need to do. It's just figuring out how to go about what we need to do. I wish you luck with this - its never easy.

• United States
9 Jun 09
I understand now - that part just stuck out to me is all. It doesn't seem like your asking for too much. Most people I know tend to settle because of time, age and the like. It will come, as my nana used to say, we just have to be patient. That's the hard part..(sigh)

• Indonesia
9 Jun 09
I think you are still not ready for a serious relationship, such as engagement and marriage. It's okay if you still want to be single and free, there is nothing wrong about it

But if you are ready to be involved deeper with someone, then you should realize that time doesn't matter in relationship. I met my husband on December 1st and on December 31st he proposed me to marry him. 30 days is all that he needs to decide whether he wants me to be part of his life or not

. And we are happily married now. So if you're man have decided that you are the woman of his life and wants you to marry him, then just be proud about it

Now it's up to you, are you ready or not to be in a serious relationship with someone or not?? Good luck to you

• Canada
9 Jun 09
I am ready for a serious relationship...actually THAT is what I am looking for. :) and honestly, I can't be proud and happy to know that someone sees me as the love of his life if I don't feel the same inversely. :) Flattered maybe...but proud? And other than love at first sight, I don't really believe that you can be ready for such an engagement after 2 weeks. :) That is my point of view!

• United States
11 Jun 09
if you are not comfortable in it then it probably isnt the right relationship for you on a side note I had been with my current husband only 3 days when he asked me to move in 1 month later he proposed and I said yes we have been married for 10 years now I dont think you are asking to much all you want is someone that you feel good with and that makes you feel good