Do You Take Your Camera Everywhere With You?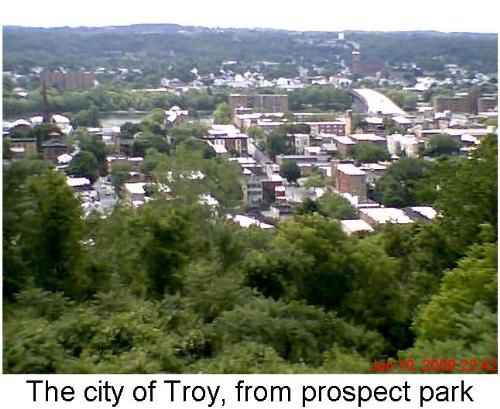 United States
June 11, 2009 12:25pm CST
I carry mine with me all the time in case I want to take a picture. For example I took my grandkids to the park yesterday. From the park there is a beautiful view over looking our city. Here is a picture from the park. you can actually see over the bridge to another city!
9 responses

• Canada
11 Jun 09
What a great idea. I should be taking my camera with me all the time as you never know when "that perfect picture" is going to happen and when it does happen, more often then not, I don't have my camera. I'm going to start taking it with me to the park. Even to the school so that my daughter can have some pictures of her classmates before the school year is over (as long as it's okay with the parents, of course). Thank you for sharing.

• United States
20 Jun 09
Oh I should of thought to take pics of my grandkids when I pick them up at school, the last day of school is Tuesday, and I won't have them til Wed. We will be taking pics all summer long.


• United States
25 Jun 09
Well Bonny as you know i used to take my camera with me everywhere untill it broke. Tht was a sad day. But yes i used to take it everywhere. Cause ur right you dont know when yu wanna take a picture.

• United States
25 Jun 09
Oh my god lol, this just made me laugh, not about u're camera being broken, I just don't know why.

• Malaysia
11 Jun 09
Interesting picture! Thx for sharing! Even regular scene can look more amazing when it's been photograph. I don't have a digital camera yet (still on my wish list, plan to buy it by the end of this month when I receive my salary) So I usually carry a phone with camera. The quality isn't as good as digital camera but I can still use it (my phone is a bit outdated so the camera is not the best)

• United States
20 Jun 09
I have a camera phone as well, but can't download the pics to my laptop.

• Canada
11 Jun 09
Well, I admit that I looove taking pictures....I don't necessarily take it everywhere...but I take it alot of places...My husband actually gets tired of me taking pictures all the time b/c he thinks it's annoying. I see nothing wrong with it, especially if you have digital camera, you know what I mean? the more pics, the better

• United States
11 Jun 09
i don't take mine every where i go because it's to big for me to carry everywhere because i walk so as soon as i get my little one i will carry it in my purse with me every where , which i hope to get it soon.

• India
11 Jun 09
I love nature, so I always bring camera with me. I love to take photo.

• Morocco
11 Jun 09
No, I don't take my camera everywhere I go ,because most of the times I forget or I do the travel without I get informed .. work and work doesn't give me much time to think about that (taking pictures),furthermore, the places where I go aren't so attractive to be photographed (big cities ,the noisy,lot of people ..), and I'm not interested at all by this habit .. Anyway , I hope that you enjoy what are you doing !!