Death Down The Shower Drain!!!

United States
July 8, 2009 12:31pm CST
We all began our lives as a single cell, actually an egg. But not just an egg......it takes more than this egg to create life. We must also throw into the mix a sperm, The sperm penetrates the egg and delivers it's package.......23 chromosomes which combine with the 23 chromosomes in the egg and.......WA-LA!!!.........life! Now, we've all seen images of this egg and these sperm in health class, or on some science show on TV, and immediately we notice a vast difference between the 2. The egg just sits there.......no movement, no pulse, no sign of life. The sperms on the other hand are ALIVE.....rapidly wriggling their tails propelling them on their quest to their ultimate goal.......the egg. To me anyways, they even show a form of intelligence.......they turn, they change direction, and they race to be the winner. A new egg shows up every month, and if it doesn't meet up with a sperm. it dies a bloody death usually enraging it's host for up to a week. The sperms on the other hand are constantly being produced and are continually being murdered doing things they weren't necessarily designed to do. MEN......how many Noble Peace Prize winners have you sent to a watery grave, flushed down the toilet wadded up in a piece of toilet paper? How many Einsteins have ended up on a discarded towel on the bedroom floor? How many Michael Jordans have taken that final journey down the shower drain? On a brighter note, perhaps that was the next Adolph Hitler on that sock at the bottom of the hamper. Girls, did you know sperm is high in protein which can actually be good for the egg? I've heard that it's good for your hair too. Don't let your man kill those poor little sperms when their deaths don't have to just be a waste. Men, how many times do you commit spermicide in a week??? A DAY???
9 responses


• United States
9 Jul 09
what was I supposed to do with it??? we don't want any Adolph Hitlers running around.......do we???


• United States
9 Jul 09
So how many times do you commit spermicide? I think this might go along with one of missybears discussions of what not to ask or say..lol

• United States
9 Jul 09



I read responses above...wow you been busy...


• United States
8 Jul 09
you are a good student little one. if you cash in.......just remember who gave you the idea.

and don't forget......you can have soft silky hair in the process.

• Australia
8 Jul 09
I think we should all go Tantric and not waste one more drop!

This isn't something I generally keep track of sconi and I'm somewhat reluctant to keep a diary to tracj it from this point forward either. Are we only talking self service here?



• San Marcos, Texas
10 Apr 12
Sorry it took me so long to respond i was washing my sperm hair..somehow i wasn't paying attention and just forgot to post..please forgive



• United States
10 Apr 12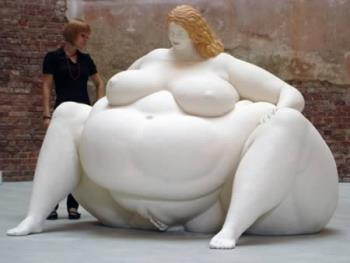 That's OK.......it's only been 3 years.

The Statue of Limitations still has some weight behind it.



• United States
8 Jul 09
seems like such a waste huh? did you know that sperm actually helps with sore throats and headaches?

• United States
8 Jul 09
no, but I'll be passing on that little gem of info to the ol' lady.




• Garden Grove, California
10 Apr 12
hi sconibear gee whiz I missed this but three years ago we were rendered homeless so had my computer i storage.what a f un discussion wish we had more to laugh at andwith wow.think of all the bad ones we missed having so as to put a good slant on life. now we sure could stand a few Michael Jordans more lol. as f or sperm in my hair no no way Jose. keep it down where it belongs. yuc k lol lol lol

• United States
10 Apr 12
Yeah......we used to have some fun back in the old days......didn't we?


• United States
17 Apr 12
Does this mean then that I have saved the world from seeing the next Adolph Hitler? My eggs can't travel. The landing area is gone from its place.