kids trapped in burning car!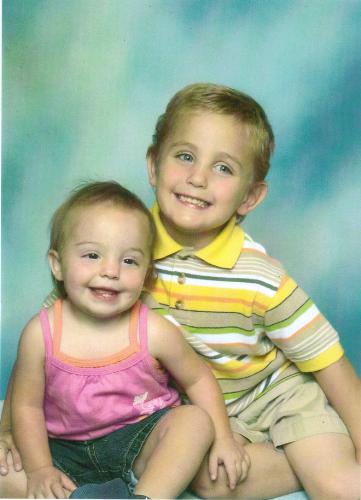 United States
July 21, 2009 3:28pm CST
I saw this story this morning & after watching the video of the actual rescue, I was filled with many emotions. It was really touching. I cried so hard. I can't imagine being in such a situation. Everyone that worked together to help get these children & their mother out of this burning SUV are ALL heros in my eyes! Below are a few links about the story & even some videos of the actual rescue. Get ready to shed some tears people! Story & Video: http://news.aol.com/article/burning-suv-rescue/579858?icid=main|htmlws-main|dl1|link1|http%3A%2F%2Fnews.aol.com%2Farticle%2Fburning-suv-rescue%2F579858 Story & Pictures: http://www.jsonline.com/news/milwaukee/51212742.html If anyone hears an update on this family, let me know. I'm curious how the little boy is doing. That poor baby! An angel was looking out for them!
4 responses

• United States
22 Jul 09
That is so sad. Those people are heroes. Although I think it is awful for it to be videotaped like that. Those families are already going through enough without running across videos like this. It did show a great rescue, but I also know how it feels to see your loved ones on every paper and seeing the horror over and over again. My thoughts and prayers are with the family.

• United States
24 Jul 09
I can understand about it being upsetting to the family if they ever were to run across the video in the near future, but then again this video also scares people & maybe, just maybe it might help someone drive a little safer? If it was my family.... (I Say this now)... I think I wouldn't be able to watch the video & it would remind me of that awful day, but then I would still probably show people the video to spread some kind of awareness about driving safe. Afterall the news is saying the mom fell asleep at the wheel. Maybe this will wake people up about driving while your tired isn't smart & even though you might feel you can stay awake for that short drive, you never know when your brain is gonna shut down to rest.

• United States
22 Jul 09
I think I may have heard bits and pieces about this. I felt so sorry for them also. I hope the rest of the family heals well and recovers from this. I would have been terrified also.


• United States
21 Jul 09

It was a miracle that those brothers were there , and that everyone helped. Yes, an angel must have led those firefighters on that route and thank God, that they were saved.