Woww.. Received funds from paypal within 2 days..my first payment


India
July 25, 2009 12:05pm CST
Hi, I have been working with online earnings from the past 8 months. I worked with PTCs, PTP, GPT and blogs... I received money from few sites and 2 days back I have asked for withdraw of funds to my bank account and within 2 days I received the amount in my bank account. I am so happy . This is my first payment which came into my hands. Till now I was little bit sceptical whether I can earn money online. Now I am confident that I can earn money online. How did you feel when you received your first earnings into your hands??
10 responses




• United States
26 Jul 09
I cant seem to find any sites online that arnt scams or where you dont have to give out all your friends emails. Can anyone suggest some sites to me. I really need extra money, going through ivf cycles. any suggested sites that you know are true and not scams would be greatly appreciated...

• India
26 Jul 09
Yes, I can give you some genuine sites where you can work and earn 100$ per month. I will send you a private message.

• Philippines
26 Jul 09
hello subhakars, Wow! happy to know that you were able to get your hard earned money a days ago. You deserve that for you really work hard before getting it. Just like you, the first time I got my first payment from paypal, I was so happy and inspired for I can make some savings from it. Indeed, patience is the key here in order to attain it. Happy mylotting to you.

• Philippines
26 Jul 09
anyone who receives payment from a hard earned job will be much happy. that is nice that you have enough enough from online jobs. you must be an internet savvy. its very rewarding if you receive your pay and of course now you have money to buy your needs. hope you can share of the sites that really pays. be blessed.

• India
26 Jul 09
Hi friend, Now a days due to internet at home,every one are thinking about the online money making things and also in order to visitors so many people around the world are starting a new site which pays your money online.Some sites are legal sites and some sites are turning into scam sites too.i hope every one would enjoy when they get money through online without investment.Even i also feel like you friend. have a nice day.

• United States
25 Jul 09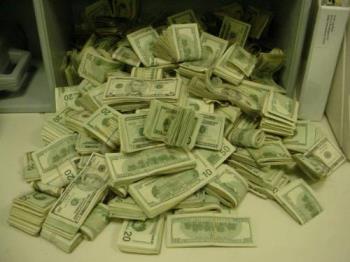 I also gotten paid from online sites, such as inboxdollars bloging photographing sites you can make a decent amount of income online if you know the right sites and legitment ones


• United States
25 Jul 09
Congrats! I really love getting my payment for my hard work. Happy myLotting!