A Short Trip?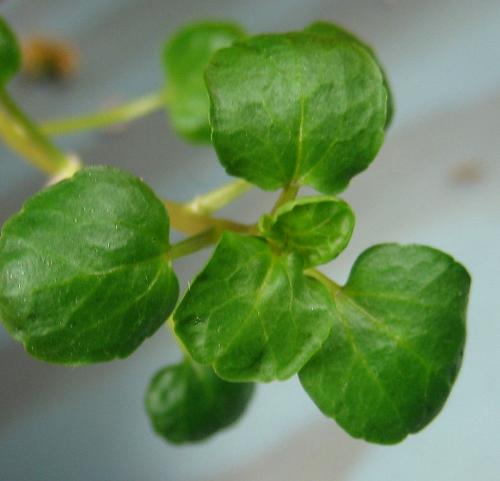 United States
July 25, 2009 9:39pm CST
Did you ever pack your bags for a short trip and then end up staying a lot longer? How much longer? Did you start wishing you had packed more stuff? What did you miss most? I missed my Robocut Do-it-yourself hair cutting machine. And clothes! We packed for a 4-day trip and half a year later we are still away. I took the most important thing--my laptop computer and internet connection. But there are some things I'm used to having that it is awkward to do without. I don't like to buy everything all over again because that would be impractical, but I want some things! What things would you miss most if this happened to you?
8 responses

• Canada
27 Jul 09
LOL never for that long hehe I have had times where I planned a short trip and ended up staying more time. My record was 3 months - the 3 months for summer holidays back home :) I am not really sure what I would miss the most. I suppose it would depend on where I was and what I had there. I wonder if I would suddenly start missing all the things I didn't use that much when I was home LOL

• United States
27 Jul 09
Three months is a pretty long time. Late in our teaching careers, we bought a vacation home a couple states over from our home, be we had to interrupt our summer break to come back and teach summer school. Near retirement, we started leaving the second the rosters were filled out and didn't come back until the night before classes were set to start, though, so we got to enjoy being away a month at a time in June, August, and again in December/January. So we got 3 months off, just not all in a row.

• Canada
28 Jul 09
That's not bad either. But nothing beats the way it used to be in Portugal. Summer holidays started the second week of july - if there were not exams - and school didn't start until after october 8. Then we still had the regular holidays - christmas, not march but easter holidays, etc. Maybe that's why most people loved school LOL


• Trinidad And Tobago
31 Jul 09
I find it quite interesting and exciting to hear you can go on a short trip and stay for an extended period. But I would miss some of my clothes (well-worn-out slippers and night wear, for example). Some favorite cup, spoon, you know simple things.

• Trinidad And Tobago
1 Aug 09
drann, Hope the good times at your new location out weigh the lack of your comforts and or favourite stuff. Blessing.

• Singapore
27 Jul 09
You know what, Drannhh, I'm always stuck here in my hometown, and working non-stop that I sometimes think I'm aging without being able to travel. That's like so cool in which you can travel anywhere and anytime. I sometimes feel like going overseas, buying a caravan and just traveling wherever I want. Here there's no such thing as caravans as our country is indeed so small I can finish up traveling within 2 days the most, LOL.. Just kidding. You get my point there.. It's cool that you can escape for short trips each time. Should I have the rarest chance to, I'll bring jeans. Strong jeans, and shirts, just a few because I love to buy shirts anywhere at all. I can't do without socks. I sleep with socks because my feet gets cold very easily. And I can't do without my cellphone and now that technology is expanding, with internet connection too.

• United States
27 Jul 09
There was a time once when hubby and I didn't go anywhere for 20 years! Then we went on a 1/2 day trip to Carmel: http://www.carmelcalifornia.com/index.cfm/photoalbum.htm I cannot even tell you what a good time we had there. It was only an hour and a half drive from home but we were like you, just working, working, working. In fact the only reason we went that day was because I had a free-lance job that sent me near there to do some work in the morning and I talked hubby into taking the day off and going down with me. We had lunch and went to the beach and then did some exploring in town and had dinner there, too, before going home.

• Singapore
28 Jul 09
I checked out the website, thanks drannhh.. lovely pictures, really. Such an awesome place to visit and you have had the chance to. Super cool.. Even though you are there for work purpose, you had the chance to drag your hub and check out the scene there. I wish I have that kind of chance someday. Who knows.. Thanks again..


• United States
27 Jul 09
I hae never had that happen to me. That is a long time to not get to go home. I hope things are ok for you. Hopefully you can go soon.

• United States
27 Jul 09
My husband has experienced his family doing that, when he was a teen. They left for a visit with grandma, several states away. It turned out that it was a good time for the family to sell out, so they did, and never went back home, because Grandma, who had been ailing, got so much better when her daughter came home.

• Philippines
26 Jul 09
This sort of thing has not happened to me... but even for short trips... i tend to over pack... like i bring stuff enough for a 1 week stay for a 3 day trip... and most of the time... i miss my bed and my pillows... if i can bring my bed... i would surely bring it...

• India
27 Jul 09
That's so sad. But I do know that you are enjoying life your way no matter what. 4 day trip extending to a half year one! That's a long stretch! How did all happened? I do hope, however, that you get back to your home soon. Having said this, I know for sure that you have made a green living wherever you are living.


• India
27 Jul 09
I am glad that didn't forget your computer and internet connection...


• United States
27 Jul 09
In 1988 I was living in Texas. I sold a car that I had, packed my truck with some clothes, packed my large cooler with lunch meat, cheese, soda, bread, mustard and ice. I told my boss that I was going to New Hampshire to wish my sister a Happy Birthday,and I would probably be back in about a month. It cost me more than I had planned to spend to get there, and I had to get some work so I could afford to return. The next time I got back to that area was in 1998, and it was our honeymoon.

• United States
27 Jul 09
When I was a youngster I made a trip something like that before leaving the midwest to go to California. Somewhere in Wyoming I ran out of food that I had packed and went into a grocery store and bought a can of spaghetti'O's which I heated up in the can on the embers of somebody's campfire in a park and then slept there in my car. I was 19 and off to see the world, but unlike you I didn't ever get back.