Have you try posting on mylot at 2 AM or more later?

China
7 responses

• United States
27 Jul 09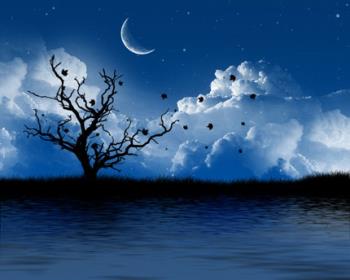 Hey Sutent, To be honest in the past I use to get on mylot for hours and I was addicted to it and I used to not go to sleep and just be on here for hours. Pass 2am and going on to the afternoon and fall asleep sometimes and get back on. Well yeah I eventually stop that bad habit of mines haha once school started but yeah I made good money being on here for awhile haha.. Well yeah I'm just here when I can be on here sometimes 11am or 12 - 2-4 pm others 4pm- 11pm it's what ever I try to fit in mylot because it's sort of like my myspace or facebook to others.=]




• Philippines
28 Jul 09
it really is addicting especially when you see your earning slowly getting big. lol. have a nice day. ann

• China
28 Jul 09
Hi payout, Thanks for your response. Just like you, i may be addicted to participate mylot to at a low extent. Now, i visit mylot at least 3 hours. I aim to improve my english writing and enjoy myself with some bonus of dollars.I like mylot. Happy mylotting!

• Philippines
27 Jul 09
i do make responses at 2am especially during fridays and saturdays because i can get my sleep in the morning. sometimes when i dont feel sleepy even on weekdays at this hour, i do mylotting. its fun and you earn. cheers, ann

• China
27 Jul 09
Hi, Thanks for your response. Just like what i had replied back to the above respondse, i feel some funny to find your prompt response. During weekends, i had also tried visit mylot in middlenight. This is my first time visit mylot in middlenight during workdays. I have to go to bed, as tomorrow i also need go to work. Happy mylotting!

• Philippines
28 Jul 09
your discussion came just in time when i was opening topics to respond to. what a timing.

ann

• India
27 Jul 09
I have actually

. It was last week when I was having trouble sleeping during the weekend and then I decided, hey what the heck!Since I can't sleep I might as well be busy mylotting. That discussion of mine got some really nice responses too! I hope you get some sleep soon. Night night for when you fall asleep.


• China
27 Jul 09
Hi cbeee3, Thanks for your prompt response. It' very funny for me to find that you responded my discussion so promptly in middle-night. It is just because i can not go asleep and then raised the discussion. and I not even imagine who will respond it in such a later time except those mylotters from west countries. Happy mylotting!


• China
27 Jul 09
Hi yolak69, Glad to meet you at midnight. It is very offten to you but not to me,as tomorrow i still need go to work no matter how late i go asleep. I just can not go asleep and visit mylot. Sorry, i can not communicate with you continuely. I have to go to bed due to next day working. Happy a good night!

• Denmark
27 Jul 09
I often post on MyLot late at night, I like staying up really late. My husband and I sometimes work at the night. My husband usually tries to get some sleep before we are leaving for work, but I like to spend the time on MyLot instead. If we are leaving for work at about 4 a.m. I often spend several hours on MyLot while I am waiting to go to work. Even when I don't have to work at night I like to stay up late to write, read or surf the internet, I am definately a night person.

• China
28 Jul 09
Hi, Nice to meet you on mylot. From your response, you are very energetic. When i was a colleague student, i often stayed up to play games or prepare exam. But now, i stay up very less during workdays. If i always stay up like you, i may be not focus on my workday working. But if you adapt to this, it's ok. Happy mylotting!

• India
27 Jul 09
Hi friend, It happened to me few months back.I used to do mylotting through out the day till tomorrow evening.I planned for a target to reach at mylot site.In order to reach the target i have to sit on mylot site.But at last with the help of hardwork i achieved it.I stayed almost 20 hours in mylot site for doing mylotting. Have a nice day

• Malaysia
29 Jul 09
Hi sutent, Whenever I can't slept, I always be at mylot to make some response since I hardly have an idea on topics to start discussion. And weekend is the time where I spend my wee hour here. And when English Premier League start, I will spent more time in mylot waiting the game to started. Happy mylotting and have a nice day.

• China
30 Jul 09
Hi akuler, Glad to see your response. Yes, you are right. When i can not go asleep, we always visit mylot. So in that day middle night, i raised the topic. 10 reponses are out of my expection. Additionally, what time dose the English Premier League live in your country? In our country, i always watch the broadcast on night about 8 PM. Happy mylotting!