Have you ever taught in a foreign country?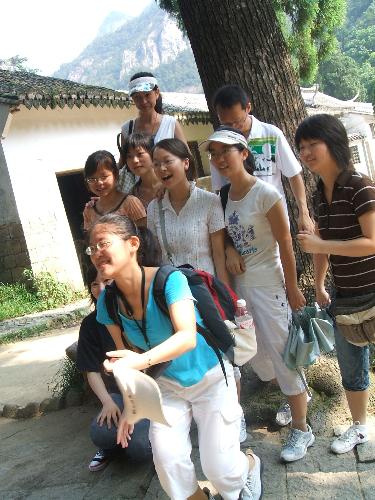 United States
August 1, 2009 5:37pm CST
I had been teaching English in China for two years. It was a great experience. I took this picture of the people from China who acted as our assistants during the summer between the two terms I taught at universities. I found these people to be extremely helpful and they seemed to be a lot more up to the task than I was at the time. My question to you is: If you have taught in a foreign country, what did you like about it and what didn't you like? I liked being exposed to a new culture and seeing new things. I didn't like the fact that I didn't know what people were saying and I had to depend on students to take me around since I didn't know the language and I needed help with communicating.
2 responses

• Sri Lanka
20 Aug 09
I have never been to anywhere else so far in my teaching career.I like to teach in a foreign country.But still haven't got a good chance.

• United States
20 Aug 09
Hi. Thanks for your response. I had thought pretty much the same thing when my brother suggested that I go to teach in China. I had to make an investment in order to purchase the passport and the plane ticket, but then I had everything else taken care of. I struggled until I got my first pay, but after that, everything was easy. You should look into the ESL websites.

• United States
2 Aug 09
No I have never taught in a foreign country because i am not a teacher.

• United States
2 Aug 09
I had never been a teacher before going over there either. If you have a bachelor's degree, you can teach ESL in another country.