Today Is My Parents 55th Wedding Anniversary!!

United States
August 15, 2009 4:07pm CST
I've been running around like a nut case trying to get a few things done for hubby while he's in class to get a gun permit and now he's on his way home to get ready to go with me up to my parents place. My foster brother and his daughter and daughter's best friend are staying at my place and my brother wants to take them out to dinner. We're going to let him do that and we'll take them out another time but we'll all go to dinner together and enjoy each other for a little while then my brother will come back here and stay another night before heading home either tomorrow or Monday. My point is, I'm getting a wee bit behind in my discussions but I WILL get to them!! I promise!! I haven't forgotten you nor will I but am busy busy busy as a bee!!

Now don't forget to vote for me in the contest!! Vote me a big ole 10!! http://www.wetv.com/pictureperfectpet/rating.php/14047/?pos=69
6 responses

• United States
16 Aug 09
Tell your parents your mylot buddies wish them a Happy Anniversary, also let them know that you put your buddies to work for them, we have a mission to win $5000, you will win if we have anyting to do with it. Have fun with your company.

• United States
16 Aug 09
((((((((((((((((HUGS)))))))))))))))))) Thank you so much Polly!! I will tell them this!! I did tell mom about the contest and how you all are helping me to win and what I'm doing with the money if I win and she said, "Oh no you're not! You won that money, you keep it!" I told her "We shall see, won't we?" lol Thanks so much!! You're a real GEM of a friend!!


• Philippines
16 Aug 09
Hello Cats, am happy for you and for your parents. What a happy family celebration. Can imagine the happiness of your mom and dad celebrating their 55th wedding anniversary. My congrats and best wishes to them for long lives and more happiness.

• United States
16 Aug 09
Yes it was a nice celebration! lol My brother took them out to dinner and we went along with them and we had such a good time! The only thing is, mom is so unsteady on her feet because she's so dizzy all the time. It's caused by the brain stem stroke that she had. First she had company over yesterday and they stayed overnight and left today and then hers and dad's anniversary and then tomorrow she's going to a baby shower. Too much all at once for her but knowing her like I do, she's going to that baby shower come hell or high water.

• United States
17 Aug 09
Hope you have a good time, and enjoy all you visitors. I did vote for you!

• United States
17 Aug 09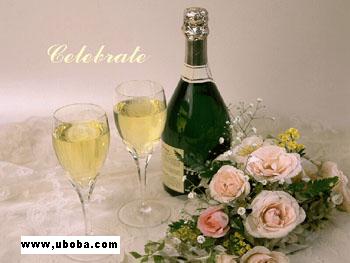 Happy Anniversary to your parents that is really special. My parents just celebrated there 37th Anniversary 2mo ago. We understand that you are very busy as a bee. We all do get very busy and it is hard for us to get on sometime. There has been times when I was real sick and in bed and just couldn't get on. And the thing is people on hear worry that there friends are ok because they have not heard from us or seen any post or discussions on hear. And for me it hurts when I cant get on Mylot because everyone to me on hear is like family. javascript:__doPostBack('ctl00$cphMainContent$lbStart','') When I first became a member and still to this day and I hope for many years to come. Every one is so nice and helpful and friendly and I enjoy helping others to and sharing new things with people and getting new ideas or advice from them etc.. I can relate in what you feel as if you can't get on when your very busy and things come up unexpectedly. I think this place is a very special place. If you can tell me what the wetv voting thing is I don't know what it is about or how to vote for you I can if you explain it to me thanks happy mylotting to you.

• United States
17 Aug 09
I have done my voting, a time or two. I have been gone for a few days myself. I hope the dinner and the visit and the anniversary are all wonderful today.