Surprise...Received payment from Joy-click after a long time...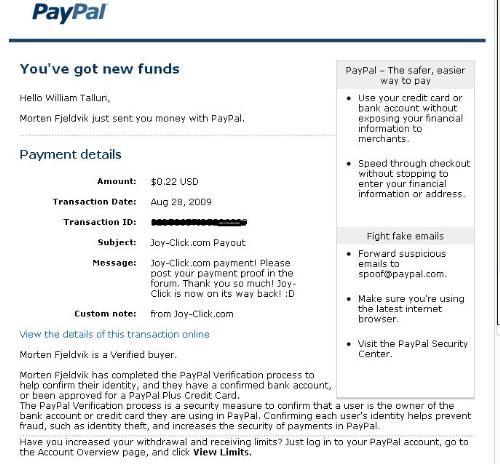 India
August 28, 2009 12:42pm CST
Hi, Today when I checked my mail, I was surprised to see that I received a payment from Joy-click. I received almost 7 payments from Joy-click. However the site was not paying from 2 months. I had 2 payments in queue and did not receive any payment and then in the payment history it shows I got paid. So I stopped clicking in this site. However when I opened my mail today, I see that I got paid. The admin says he is going to make all the pending payments within few days. So do you think we should continue clicking in this site?
4 responses

• United States
28 Aug 09
lucky you , i have not been paid infact it says i have but i have not got nothing from them and when i contacted them i got no responds from them so i stopped going there.

• India
28 Aug 09
I think you will receive the payment soon. Even it showed me that I was paid already but i wasn't.

• United States
28 Aug 09
its been saying that for over a month and no one is getting back to me about it.



• Philippines
31 Aug 09
Nice to hear that you got paid though they stopped paying. Maybe there was just a problem. Well, I just joined to this site yesterday. Good luck!