As promised, I got back on the 26th (Aug)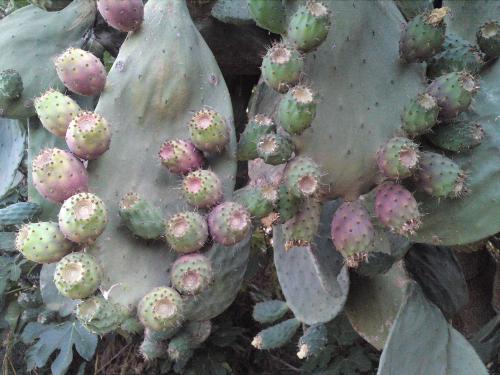 6 responses

• Italy
29 Aug 09
Welcome backkkkkkkkkkkkk!!!!!

I knew it wouldn't be long before you popped in and I'm so pleased to see you back. You must have so many things to tell us too. I know you had HOT weather - and the fires? Can't wait to hear some of your stories!

•
30 Aug 09
Thanks for the very warm welcome, mysdiana. I do have lots of stories to tell but where do you want me to begin? I wanted to pop in right away when I came back but my computer had got a virus when I transfered some files from another computer in Sicily. Silly me because I didn't scan the flash drives and memory cards everytime I plugged them to my laptop. I thought my antivirus would handle that automatically but I was wrong. Bl**dy McAfee--it's useless. Anyway, yea I saw farms that had been burned because it was the fastest way to get rid of weeds but it was a crazy thing to do, isn't it? Oh, I saw the fire on tv and I'm glad there was nothing in Niscemi. Well, what else would I say, I enjoyed picking flowers in the greenhouses of my in-laws. Maybe in the future when my husband decides to move back to Sicily we would also be growing flowers because that's the family industry.

I also enjoyed picking pine nuts on the road hahah!

• Italy
30 Aug 09
So you will be moving back there permanently eventually? Great! Start from wherever and we will follow. I'm sure there is so much to tell

Any photos of all those flowers?


• Lapu-Lapu City, Philippines
30 Aug 09
Hi jemina and welcome back. I had been gone too for a while but I wasn't able to see you around for two months, since I came back. I hope to here some new stories from you and I stand still here and wait for your upcoming topics to pop in.


•
30 Aug 09
Thanks Shaun, I really had a great time despite the oppressive heat. Apparently July-August are the hottest months but they are also the best time for seasonal fruits. I rarely had pizza and pasta over there. I had fruits most of the time and some fresh from the garden salad.

• Australia
29 Aug 09
Welcome back Jemina!

I'm happy to hear you had such a wonderful time in Sicily and are alive and well. Yep. we're all still here ( well most of us I'm sure!) and carrying on with the same old, same old that ultimately makes this site great! I look forward to seeing you around some more now that you've returned to the sunny UK!


•
30 Aug 09
Hello James, thanks, yea I'm really glad to be back safe and sound. I love going places but not staying aboard an aeroplane flying some 10-30,000 feet above the ground. Anyway, happy to find same good ol' friends actively making this site a great place to hangout. Oh, by the way, it really was sunny when I arrived and today is just awesome. But last Friday it rained hailstones which I actually appreciated because I had just planted some carnations and crysanthemums.


• Philippines
31 Aug 09
Nice hearing from you. I havent been so active in my lot. sort of so busy with my job.