If you could take a little walk down memory lane, where would you walk to?

United States
September 11, 2009 10:28pm CST
Hello Friends

, You know, I often think about our memory. How certain events in our lives are hidden. Inside our memories good as well as bad events are hidden away forever. The only time that these memories get a chance to be free is when somebody all of a sudden says, oh I remember this or that. Sometimes it's a certain song that can trigger a memory. Believe it or not, sometimes it's the sound of a person's voice. The scent of a certain smell or aroma or cologne. Other times it may be the way somebody once touched you. So now I'm asking you. If you could go back into your memory to a memorable time or event when you had something good to happen to you. Would you like to take us mylotters there with you, so that we can all enjoy or experience that event? I'm sure we all have some memories that we'd like to share. So please feel free to share it here amongst this group of loving individuals

. Thanks in advance for sharing

!
7 responses

• Chile
12 Sep 09
I think the most memorable year of my life was my 16th. I went to parties all weekends, I studied while listening and often singing all the pop music I knew by heart. I was going steady with the most wonderful man in the world. I finally had ended school (I´m grateful that I could finish it 2 years earlier than the usual age as I felt school was a jail). I finally had earned some freedom at the University, where we many times drank coffee at the casino while talking about changing the world. Then I only needed the first note of a pop song to start singing with the singer. I had also started reading real books and learning other thinks that are not teached anywhere through them. Fortunatly, I still have my best friend of those years. We met in 6th grade and we stuck together to survive as we were a couple of years smaller than the rest. We are still each other´s diaries and have been so in spite of distance and very different lives. Our friendship has lasted 53 years. Quite a lot, I believe!

She lives in the US and makes me visits on an hour or more two or three times a week through spike. And we have traveled together, stayed at each other´s home and have been there in times of need.

• United States
13 Sep 09
Hello Marguicha, Thanks for responding. I too felt like school was a jail, hee hee hee, so needless to say that I was so darn happy once I graduated that I could have almost peed on myself, hee hee hee, Just kidding. But anyhow it sounded like you really had a great time while you were finishing up school. I know at that time you feel like you have your whole life ahead of you and that you can do anything. It was wonderful that you and your best friend was able to maintain your friendship through all those years. That was something that I wanted to do, which was to have the same best friend almost all of my life but things weren't in the cards for me like that. So I'm thankful that I have found this medium to be friends with nice people like you from all over the world with. My best friend and I sort of went our own separate ways after high school. But I'm hopeful that she's had a good life. I did try to reconnect a few times but I guess you could say that life just sort of got in the way. Anyhow That was a great picture you shared and I hope you will continue to have many good times ahead with your family and best friend. I enjoyed reading your comment, keep up the good work!CC


• India
12 Sep 09
Hi Citychic hw are you my dear? If i would like to go back to olden days then i would like to go back my school days which i can never forget in my life time. We have enjoyed a lot which no one can enjoy.The sharing between us and the competitiveness while studying and playing fulpledged on saturdays and sundays.Going out to the beach because our school lies at the beach road.The pleasant days and nice and beautiful girls and teachers which we are close to them.Cannot forget those days. But now few are doing MS in US, UK and few are doing MBA in Australia and i am working in India and few are working in different parts of India.And few good friends in France and Singapore.

• United States
12 Sep 09
No matter what country you are from I believe school days are the happiest ones. No worries, no adult responsibilities. You only had your whole life ahead of you.

• United States
13 Sep 09
Hello Sunny5u, It's nice to hear from you. If school days were your best time I think that you should go classmates.com a visit. There you will be able to reconnect with some of your old classmates that happen to be online and you could stay in touch and catch up on some of the events that have been going on in each others lives. I was there visiting just a little while ago and it looks like a very fun site. Please be sure to go there and check it out and see what you think. Mind you we can never actually go back to those old days and thank God some of them are behind us. I say that because there were a few classes that I took that I would never want to repeat. But as far as mingling with the other students, Yeah that was all great and I guess that is also one of the things that I really miss about being away from my old schools. Take care and please don't forget to stay in touch and keep us informed on how it's going from time to time. Stay encouraged my friend!

• United States
13 Sep 09
School days....classmates...yes.... Although I'm not certain yet what memories I would like to revisit - I agree Citychic, they creep up on you when you least expect it! This is one of those times when I have so many thoughts from so many different angles, I have to take a moment to get clear and begin coherently! LOL In the spring I began doing some stuff on Facebook - had always thought it was for younger people and kind of "silly." But then I began connecting with people I hadn't seen or talked to in YEARS! The first friends I found were from 32 years ago...we hadn't had any interaction for at least 29-ish years when our families moved apart from one another. I was blown away to see how they have grown in women with families and the lives they have created for themselves. Another friend I found still lives in my hometown area, which we visit each summer. She and I had "ended" (or perhaps "last left") our friendship in uncertain terms. There were factors involved beyond our control and some tension entered our relationship because of it. It was my senior year of high school in a very small private Christian school. When we reconnected, it was like nothing ever happened! Our correspondence was warm, light, and at times intimate, sharing personal thoughts and feelings. When we went back "home" this year, I caught up with her and it was fabulous! All those warm and happy memories we had created together came flooding back. And it wasn't so much the events that we shared and connected through...but more the feelings and love we had for one another in our friendship back then. After all, isn't that really what a fond memory holds for us.....warm feelings? Thanks for the opportunity to share, Citychic!


• India
12 Sep 09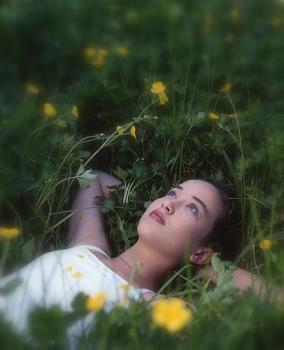 There are many things like you said songs or similar incidents that reminds me of the past. Many at-times a song will always be connected to a past event so when I hear that song sometimes, I tend to go the the past for a while. More over when ever I think of my past, I mostly go to my 10th grade because that was the time when I changed into another Taz. That was the time when I get my championship in district athletics & that was the time when I got the 1st place in disco dace, & that was the time for the first time I had more than 2 girlfriends.

. After all there are many memories which comes to my mind & sometimes when I lie down on my bed simple thinking of something I tend to go to the past. Happy Lotting


• United States
13 Sep 09
Hello Taz it sounds like you had a very interesting time back during your past. I always think it's so wonderful that we have our memories. There are times when I think about people that have amnesia which is a sickness where people just loose their memories. For some people it's only for a short span lucky for them. But for others it may become permanent, I think. Anyhow I'm glad that for most of us we'll always have our memories which I feel is there to remind us of some of the happier times in our lives. Wow Taz you must have been a very different Taz if you were trying to mack two girls at the same time, lols, my goodness! You must have been something else. You was macking two when most men can't even handle one, lols. You go on Taz with your bad self, lols........ take care friend!

• Mangalore, India
12 Sep 09
Hi Citychic, You are so right about what you say regarding memories.It can happen with just the smallest trigger. Even now when I listen to certain old songs I am able to still remember the entire sequence of episodes when I heard it for the first time or when it made the most impact or some other people who are connected with it because they happend to be there at that time or humming it or so;...It is the same with my school days and memories connected to those wonderful days.I can remember a whole lot of things as if they are happening now with just a small reminder...Great discussion and I am again going back in memory

- Have a great weekend


• United States
13 Sep 09
Hello Kiran, thanks so much for coming by, I'm happy that you've enjoyed this discussion. You know sometimes I like to try to think way down the road and at times I find myself thinking, where are we without our memories. I guess that is what propel me in life to try to make lots of good and happy memories. I agree that for most of us, our school days are unforgettable and something that really had an strong impact upon most of our lives. Enjoy your old memories and make lots of new ones! Take care

CC!

• Malaysia
12 Sep 09
Well, I will go home to my childhood days. I will make a beeline to my home-town where I grew up. I will relive them memories of playing games with my friends. I will relished those good food I used to love when I was a boy. I will re-visit those school teachers I had and those I had a crush on! How I wish to be able to chat up with them.

• United States
13 Sep 09
Hello gracefuldove, thanks for coming by. Yes it's always good to go home and think on those good times that we used to have. I do the same thing myself and what makes it even more special is when a few of my old friends decides to drop into my mom's house right at the same time when I'm there. Anyhow if you read the message that I wrote to the first responder you will see what I advised him to do. You might want to do the same thing in order to reconnect with some of your old friends. If for some reason you have trouble seeing the message. Just go to classmates.com and sign up. I think you will like it over there. As you will be able to run into lots of your old friends........ take care and oh yeah the teachers, hee hee hee , don't get me started, lols!

• Canada
17 Sep 09
my hubby and i have just been watching a certain tv shows from the 1970s and while i was fairly young during that show, i remember the good times when i was young, even though the vietnam war was going on, we had no idea about the world turmoil. i just a very happy childhood.

• United States
17 Sep 09
Hi there Citychic, I would go back into the Strawberry field with my Mom, just as I did when I was 5 years old and eat uh..I mean pick those tasty strawberries, or go through the Forrest with my dad and pick blueberries and mushrooms...aah those were the Days, yes, definitely go back to those special Childhood days. Have a great Day:)