Has Your Husband Made You Laugh Today?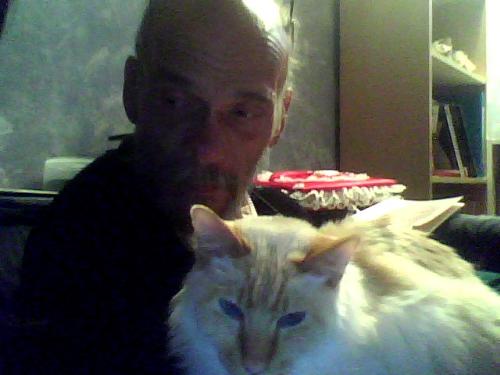 Canada
September 12, 2009 9:16pm CST
My husband made me almost spit coffee through my nose today, and he did it totally by accident. We decided to go out on a little bit of a date, this afternoon. Since we're trying to save money, we decided to go to our favourite cafe, order mocha lattes, and sit on the patio. We were talking about something, when all of a sudden my husband let out a BELCH that rocked the patio. The guys at the next table were so surprised they stopped dead with their coffee cups in the air, and just looked at him. I started laughing hysterically (hey, what else can you do? haha) He didn't even expect to do that. I guess he'd gotten into his homemade beer before it had completely fermented, and the live yeast, and a combination of the sugar in the lattes we were drinking, totally made him feel like belching. He just didn't expect it to be as LOUD as it was. hahahahaha I nearly laughed coffee out my nose. So, has your husband made you laugh today? What did he do that was so funny?
5 responses

• United States
16 Oct 09
He makes me giggle and smile with his antics, there adorable. I love to just watch him laugh with friends... It makes me smile!

• Indonesia
14 Sep 09
Well, yes, but not as much today, because he was busy due to a meeting. He makes me laugh everyday, even my mom agrees that he's funny. We spend our time laughing, even in our video call, we laugh out loud. I can't remember what was so funny that time, but it was enough to tickle my tummy. I think love and laughter is the best combination in this world!

• United States
14 Sep 09
wow..thats so much fun...yeah my husband too made me laugh today.... we were watching this movie on TV and were also playing cards at the same time....he was winning games continuosly and i was wondering how could he win all of them..and then i found out he was actually cheating which I couldn't realise and later felt how dumb i was to let him take cardsw from another deck ...