Can you imagine life without your computer?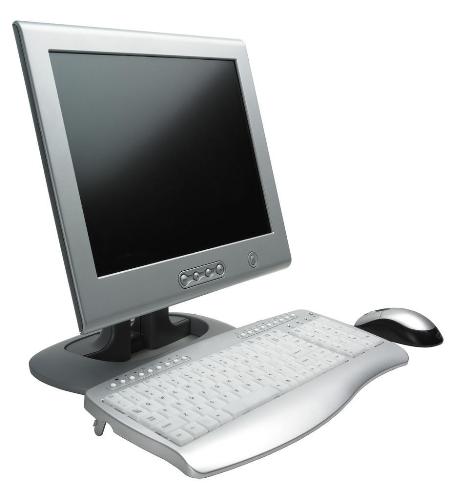 India
9 responses

• Guwahati, India
11 Nov 09
Hi Sagnik, Well as i have been with this computer for almost 5 years and from this point life without it would be too difficult but if it is not there at all I would have to adjust somehow. I feel If the whole concept of computer vanishes and none has one it would be rather easy to cope up with the non presence of this tool.

• Guwahati, India
11 Nov 09
Yes Sagnic, you are right. you can not get away from this bug named computer.

• United States
15 Nov 09
Oh gosh! This is sad, I am sorry to say, that I can not even fatham life without my computer. that is the pits....actually, I can do without food. This is a hard confession...

• India
11 Nov 09
Nowadays the computers have become a important part of human life. I used to spend my whole free time on computer. Mainly for Mylotting,and i was crazy about computer games in my school days. I think we all cannot imagine a life without computers. Good day friend.


• India
29 Jun 10
You are true, life really seems boring without a computer these days, we are so much dependent on it..

• Philippines
11 Nov 09
I've been living my life before without a computer and there's a big difference, since it's more convenient to me having a computer and an internet connection at home right now. before when i don't have a computer yet, i would travel to an internet cafe, renting computer and it is costly.


• India
29 Jun 10
I can't ever imagine my life without a computer now a days..I got my PC when I was std X after that 6 years has been passed, I have learned a lot, i got addicted to my PC too. I too play games, watch movies, listen to musics, surf net, use to take help for my education, create programs and so on...I can live with a computer for few days only but not more than that...

• Holiday, Florida
25 Nov 09
im not sure. i think it would be awful hard to do. when i had money 2 yrs ago, i bought this little laptop just to make sure if anything happened to the desktop id still have something to fall back on. which is what ive done now. plus if i go on a trip, its there. i dont have to do without it.

• India
25 Nov 09
No, I can't life without computer. It is not only a computer to calculate, to give output after taking input from the user processing but it is multi tasker. I can play games, hear music, watch movie, surf net, download wallpapers, movies and ebooks, connect myself with friends, and many other things I use to do with my computer. I can stay a day or two or a week without a computer but it is extremely hard to stay without it in whole life. I can't imagine it too....A life without a computer ?? It is as same as staying without air, water and so on.