Did you miss someone's response in mylot sometimes?

China
November 12, 2009 4:42pm CST
Someone here is really good at writing. They can make everything easy by the great response or comment! However, sometimes, they tend to disappear. You've know idea where they are and what they are busy with! You don't mean to bother them. All you want is to read their excellent writing works again! Someone comes and someone leaves here, but I will be here once upon a time cause mylot is a remedy for all ills. It's a place where I can have a good rest whenever I get tired!
9 responses

• China
12 Nov 09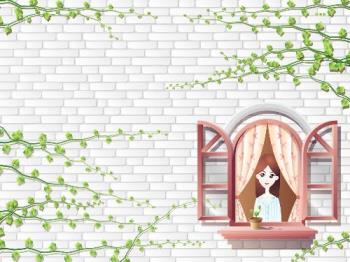 In myLot, we have a very transient population here and it is common that someone comes and someone leaves here. It is true that here are someone who is really good at writing and it is a positive delight to read their responses. But unfortunately, for some unknown reasons, they tend to disappear and never come back. For example, some people have lost their jobs during the financial crisis, then they join myLot to earn some extra money and share their experience with others. Obviously, when they find a good job again, they tend to leave from myLot for a whole new life. As you have said above, myLot is a place where I can have a good rest whenever I get tired. Now, more and more people have had a rest and taste a new life!

• China
13 Nov 09
Your English is the best, given that you are a Chinese in mylot! Good luck with your beginning day

• United Kingdom
13 Nov 09
Yes a lot of my Friends that I met here when we first all started out on mylot 4 years ago have gone and I know they will not be back which is so sad as I still miss them very much indeed and I really wish that they would come back but I know they will not

• Cambodia
13 Nov 09
Yes, for sure. Sometimes I miss to comment on the response made to my discussion. That's because I am very busy with my study and don't have time to give comments. Anyway, I will try to give comments.

• India
13 Nov 09
Hello hiddenwing this is checkmail and me too agree with you mnay of mine good friends here at Mylot are missing.Means they aren't online or aren't responding to mine discussion as they did earlier.Yeah the way they used to respond was quiet a bit excellent.Miss the quality responses that used to get earlier.Hope they could get back after some short break.

• India
13 Nov 09
it is quiet boring when we dont find our friends nd their discussions as so many new members r joining off late they rarely start a quality discussion.so ofcourse it reminds the discussions of my friends.gud day.

• United States
13 Nov 09
I miss alot of people who used to be here at Mylot. I know their lives and schedules have changed so they are no longer here. Some of them got deleted from here also. Some left because of the harrassment from others also. I still miss them though.

• Philippines
13 Nov 09
Yeah people here come and go and I still remember when i was just starting that i tend to wait for the posts of some of the veterans here since they come up with very good discussions. Although my responses then were just limited to a few sentences then, just going over through the exchange of words of those who are already used to posting is just a joy. But I'm not saying that it has stopped, since a lot of discussions are still very engaging but i think you just tend to look at the senior ones (not by age of course) when you were starting as your mentors, they may not be your friends but that's just how it feel when you no longer see them posting discussions or even responding to some. Cheers!