Google Chrome OS To Launch Within A Week, Will You Choose It?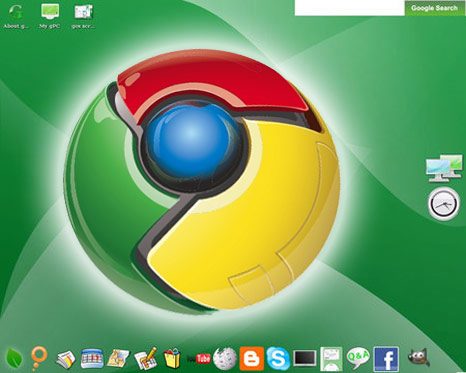 China
November 13, 2009 4:51am CST
According to some news, Google's Chrome OS project, first announced in July, will become available for download within a week, which is heard from a reliable source. Google previously said to expect an early version of the OS in the fall. Now, it is coming and all good fans have the chances to witness the operating system comes into being. Although most friends here are using Windows as their computers OS, will you try the Google Chrome OS if you are interested in Google and its operating system? In your eyes, will Google Chrome OS beat Windows?
6 responses

• India
13 Nov 09
I will definitely give it a try, provided it does not take much of space, as windows vista is doing. If I find, it is better than windows then it will become my permenant OS. Regarding beating windows, only time will tell us, which is going to be a better OS.


• United States
13 Nov 09
Until we download it and try it, it is hard to have an opinion about it. I will not be rushing out soon, though, because if something is working okay, I do not see any reason to change it. I am okay with what I have now.

• India
13 Nov 09
yeah it would be worth to give a try coz it must be having all features nd much more to offer when compared to windows nd people using linux has increased rapidly as even this based on linux so more would opt for this nd there would one day where you wont find a pc running with windows os until nd unless they makes it open source.gud day.