What is your favorite movie about cars?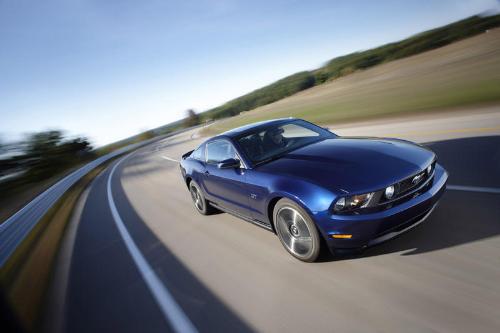 Philippines
March 4, 2010 4:27pm CST
My favorite would be "Gone in 60secs" That's the best for me. I like Nicolas Cage's character. I also like how he treated the cars like ladies... to be handled with extra care.
8 responses

•
5 Mar 10
Knight Rider was one of the best car movies I've seen... I remember a long distance car race movie I watched a few times but I can't remember what it's called...

•
6 Mar 10
I haven't seen the new Knight Rider.... but I watched Knight Rider during the mid 90's...

• Philippines
8 Mar 10
The new knight rider if I'm not mistaken is a story about the son of the original knight rider. David made an appearance in that movie.


• Philippines
8 Mar 10
I only enjoyed the part where Vin Diesel was present.


• Philippines
6 Mar 10
I didn't know it was just remake... Thanks for the info though.

• India
5 Mar 10
My favorite movie about the car is FAST N FURIOUS TOKIO DRIFT.... In that movie i like the Drifts using by all CARS... I love to see the racing n drifting....

• Philippines
6 Mar 10
Tokyo Drift was a nice car-flick too. Was it the one where he was sent to live with his father in Tokyo? Where he befriended a black american?

• Philippines
5 Mar 10
My favorite movies about cars is "Cars". I love the read car lightning. There's a very beautiful lesson that we can learn from those animated movies. My nephews also love that movie and I watch it with them. I love that part when he was about to win, he was suppose to be the winner but he helped that car in trouble. In real life, we can also apply the same situation because there are so many times that we want to win but we'll just have to help each other. Help our fellowmen because their success is also going to be our success if we know that we have contributed to it.

• Philippines
6 Mar 10
Oh yeah... "Cars" the animation makes me miss my first car. =P

• Canada
5 Mar 10
I like that movie too. I saw 3 fast & furious movies in the theater, so I like those. I still want to see the fourth one. I'm trying to remember the name Nic Cage gave to that last car...eleanor? These movies make me wish I could drive all fast and cool!

• Philippines
6 Mar 10
The shelby gt 500 was named Eleonor in the movie. That was really superb!

• Italy
4 Mar 10
mmh...yes gone in 60secs was funny...may be also the first fast&furious was ok as car movies...also because the sequel did not like me much but the first with vin disel was nice...or better the cars were super..


• Philippines
5 Mar 10
i agree. the first one is way better than those sequels

• United States
9 Mar 10
As soon as I read the title, I instantly thought of "Gone in 60 Seconds" with Nick Cage and Jolie too! Every time I see a new GT500, I think to myself that the one in that moive is much better looking and the new throwback models don't quite cut it. I also think that about Hummers everytime I see one too. Great movie with a wide selection of premium cars that any enthusiast can appreciate.