Sidelines/Part Time Jobs In Your Country (Especially for Teens)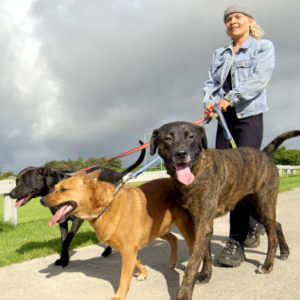 Philippines
March 19, 2010 12:08am CST
What kinds of jobs do you have in your country, esp. for teens? I have always wanted to try dog-walking, but unfortunately that's not much of an option here in our country, as no family offers this kind of job, unlike in the US, I think it's pretty common. So the only options we have here for the teens with no experience are tutoring (for a friend's little brother or sister, as most of the people look for graduates) and fast-food jobs. It's kinda disappointing. I just wish we have more job opportunities here available particularly for teens, as most jobs cater to the adults who have graduated college or already have a work experience. Again, what about in your place?
2 responses

• Denmark
19 Mar 10
I love animals and when I was a teenager I was interested in becoming a dog walker, but that kind of jobs are also pretty difficult to find in my country. They exist, but there are few of them, and it is a lot easier to find other kinds of jobs. When I was 14 I worked in a law firm. I had to tidy up, do the dishes, take the mail to the post office and things like that. It was a pretty good job, and I was never alone because it was a big law firm and every afternoon 2 or 3 young people worked there. My friend worked at a bakery and that kind of jobs are very common among teenagers in my country. Many teenagers also choose to deliver newspapers. I had that kind of job of a while, but I didn't earn much and I liked the job in the law firm better.

• India
19 Mar 10
Hello mjcookie..It's true that in today's world it is very difficult to find a job..the adults are becoming jobless inspite of having experiences behind them and who will opt for teens? Still there are a few areas where the teens are preferred ..1)The most common job that comes to mind is the job of a customer care executive in a call center..it requires one to be able to speak and understand English or any other language and to be able to cater to the needs of the clients..no special qualifications are required and if you can perform then there are good oppurtunities for growth and earning substantial money..2)Joining market research companies..there ae a whole lot of MNC's that carry on market research every now and then and they give oppurtunities to the teenagers to earn some fast cash..The other options available to earn for teenagers are similar to those that you stated..so if you want to earn substantial amount of money without having huge financial background then Call Center is the right option for you.

• Philippines
19 Mar 10
Thank you for responding. I am actually planning to opt for a call center job, though I am still struggling to get back up, because I got kinda traumatized from my previous job. My fears and doubts always hold me back from doing what I should be doing. Thanks again.