How To Face Big Loss In Buisness And Life Without Getting ill ?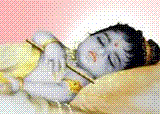 India
June 18, 2010 6:33am CST
Dear Friends Yes facing big losses in life and in buisness human being get critically ill getting illness ranging from as mild as fever to as grim as heartattack .... Suppose one faces big losses in life what do you think is the right way to handle it without getting major loss to health ?


Thanks in advance

Take Care Hare Krishna Ganesh
3 responses

• India
18 Jun 10
Business means risk. So, one should be careful to have some resources in the form of savings that will be useful for a restart, if everything collapses. And one should have proper insurance for everything involved in business. Moreover, he should have the guts to face any loss and have the strength to fight back.

• India
18 Jun 10
Hello Ganesh Business is not white collar job, it carries risk, most seasoned business men are aware of this, so when they fail in business they take it lightly, but the new ones get depressed, even commit sucide.. Thanks for sharing. Welcome always.

Cheers.

Professor

•
18 Jun 10
Hi Hanesh, Ithink that if you stay positive and look for the goodthat will come out of a bad situation thatwill hep you through, many years ago I did in fact lose my business and my house due to a major recession in the UK but I am much happiernowthan I was then as I now have time to spendwith my family and do nothave the worry of a heqavy mortgageat the end of each month to pay. I may have lostmaterial things but itisthe people Ihavein my life that matter most. Huggles. Ellie :D

• India
19 Jun 10
thanks dear for sharing your tough experience with me yes I agree that in such a situation being alive is the only positive thing that we can still continue our journey in life .....I m sorry that you went through such situation and I m sure with hard work you will regain all ...... Take Care Hare Krishna Ganesh