Waiting For Those All-Important Exam Results!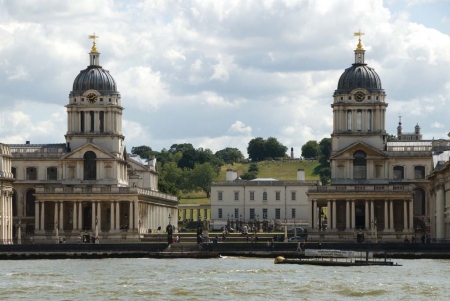 July 31, 2010 7:29am CST
The time is approaching now, when my eldest Granddaughter will receive her High School Exam Results. She's been accepted into The University Of Greenwich, providing she can get the exam results required for entry. A nail-biting time, to be sure. Many of you will know the trials she went through three years ago, before entering sixth form college, and I'm sooooo proud of the way she came through that and set her sights on her career in Civil Law. She's worked hard, and become a caring and likeable young woman, so I really hope that she gets her deserved place at Greenwich. I'm sure a lot of you are going through similar times. I can't wait for her to pick that envelope up from the doormat. She obviously has a second choice university, if she fails, but personally, I don't think she will. She's like me... sets her sights on something and goes for it, full pelt! She has requested that we go to the pub quiz tomorrow... I think it's a way of relaxing, lol. Anyway... how could I say no? On top of that, I've invited the family down for a Thai Curry... their favourite, so, I have a busy day ahead. Let's hope the celebration isn't premature, but I'm reasonably confident. She's not phased at all!!! It's only us! ha ha ha. How many of you have been through or are going through similar times, and how are you and your children coping? They're off on holiday next week, so I guess the results are due prior to that. Sheeeeeesh... I wish they'd hurry up and drop through the door!
9 responses

• United Kingdom
31 Jul 10
Good luck with your granddaughters exam results. I know that it can be a time which is stressful and worrying. I hope that she will get the grades she has worked hard to get. Then she will be able to go to the University of Greenwich. I remember when I was 16 years old waiting for my exam results. We had been the first year to do to new GCSE exams. Many students did badly because they were not sure exactly what to teach us. I was pleased to get results good enough so I could go to a further education college. It was less scary when I got my BTec results. Later on in my life I did an A Level English Literature and GCSE Maths. My results for those let me go to my course at the University of Wales.

•
31 Jul 10
Hi Maximax! Good to see you, and thank you for your response. Yes, I'm sure she's quite nervous underneath but she doesn't show it particularly. I think her parents and I are more nervous for her! lol. I was down in your neck of the woods the week before last, and went into Weston! They're making a lot of changes there on the seafront, huh? I'll have to come back in a year or two, to see how it's looking. Wow... the University of Wales is no mean feat... well done!!! It sounds as though they were in a bit of a muddle with the new GCSE exams, when you were sixteen. You came out on top though, which only goes to show that it can be done, despite obstacles. I'll bet you were over the moon! Brightest Blessings my friend and thank you once again for your response.

• United States
31 Jul 10
I do remember her having such a mess going on, and it looking like she was ruining her chances with a poor choice. It is always great to see things turning out well in the end. I remember how determined you were to help her get turned around. This is great news. I am waiting on stuff, but it is not letters about school.I do think I will celebrate if things come out well, though.

•
31 Jul 10
Yes, that was a time of termoil and angst, but as I said... she and I are alike in that we set our sights on something, and go for it full pelt. I had to get her out of there and give the family their lives back. There was a very dour atmosphere, but, true to her determination and her actually listening to me, which is a valuable thing in a child's teens, we got through that. She's back to her happy self as are her family but the guy is trying to become friendly again. He passes the time of day when he sees us, but we ignore him. He also wrote my son a letter recently, saying he should have apologised a long time ago, and saying how sorry he was. That's in the bin, I'm afraid! He actually LIED in court, about what happened during the assault! We certainly don't need to tread that road again! We now need to look to the future and keep moving forward, not backwards. I hope you get the news you're hoping for, my friend. You deserve it! Brightest Blessings and thank you for your response.

• United States
31 Jul 10
Her is to a brighter future for all.



•
7 Aug 10
Yeah... she's doing pretty well. She's all grown up now, and a very determined woman at that! I have confidence in her, but I know how upset she would be if she didn't manage to get the grades for this particular Uni... her first choice. It's a grand place and she's really set her mind on it, so I have everything crossed. Brightest Blessings, my friend, and thank you for your contribution.



•
7 Aug 10
Merry Meet, my friend. I sure hope she'll do well, or she's going to be awful disappointed and she's worked SO hard in 6th Form College. She's grown well from that awful experience, and all the family are happy again now the cloud has lifted. She's VERY level headed and practical, and she knows what she wants from life! ha ha! Don't they all? Brightest Blessings my friend and thank you for your contribution.

• Pamplona, Spain
31 Jul 10
Hiya Darkwing, Hoping that she gets the News she is waiting for so you can all go and celebrate. I´m so glad she is doing so well. I would be proud too. That´s really good news. You must be beside yourself with the nerves of waiting to see how she has done. Pretty sure she has done very well. That Thai Curry sounds fantastic too. Have a great Summer and Celebrations to go with it.



• Pamplona, Spain
14 Aug 10
Hiya Darkwing, Even so you must still all be on tenter hooks with waiting for the News that News that takes so long to come. Although they are on Holidays I bet they still remember it and might be thinking I wonder, I wonder, I wonder, what the results are. Something like that must have gone through their minds at least once I know if it was me I would be chewing my fingernails away.



• China
1 Aug 10
I'm sure you're the youngest grandmother I have ever seen. A 9-years-old grandma?

Yes, it's really anxious to wait for the result of college entrance exam. You may heard the college entrance exam in China, it is considered the most competitive exam. I'm fortunate to steer clear of it. But I still spent a hard time to wait for the result of the Chinese Physics Olympiad(in which to get the qualification to be recommended) and the pre-test of the University of Science and Technology of China and the Zhejiang University. Luckily I was matriculated by both of the two.

Now I have already graduated, been liberated from the misery of
examinations
. Best wish to your daughter! Hope her get all she deserves!


•
7 Aug 10
Congratulations!!! LOL... yes, nine years old is a little young, I guess! I do just hope she gets the grades she wants because she set her mind on this Uni the moment she visited it. It's right beside the River Thames and it's beautiful inside... all mosaic ceilings and floors... really grand. Oh well... we shall know in about ten days time. Thank you for your contribution and Brightest Blessings.

• United Kingdom
1 Aug 10
Hi Darkwing Good to see you again I can't believe it is already time for your Granddaughter to get those most important Exams I went through it a few years ago with Mel but not to the extend that you are with your Girl I am sure that she will have done just fine and she knows that this is why she s so confidence I will certainly keep my Fingers crossed and I do hope that you will let us all know how she did Hugs

•
7 Aug 10
Hi Gabs! Yes, she is quite confident. I think she realises now that we're all on her side. Besides, she has my stubborn streak. If she wants something, she'll do her utmost to get it. She knows she wants B grades in Politics and Law, and I'm sure she'll get them, but it's a nervous time, nevertheless. They've gone off on holiday this week, so that they don't have time to dwell on the exam results, which are due the week after they come back. Thanks for your contribution. Hope all's well with you. Brightest Blessings, love and hugs.

• Shingle Springs, California
1 Aug 10
I'm sure she'll do just fine. My children are a bit younger than that. Dearra is about to start high school after a really rough year. She was fighting anxiety, and I'm just happy that she got through it. The twins are starting 4th and 5th grade, and are doing just fine. No career or college aspirations yet, but we shall see...

•
7 Aug 10
Oh, the career and college aspirations will come, no doubt! She wanted to join the police force initially, where she would also need law and politics, but since her 6th form college, she's gone one step higher, and now wants to be a Civil Lawyer. I think it's great that she's come so far, since that terrible incident. Good for her! Thank you for your contribution, my friend, and Brightest Blessings.

• United States
1 Aug 10
I'm glad that she's going to school to get her degree. I have 7 more classes to go for my associates degree. i've had a child in between so I've had to take time off. It's a big accomplishment to say the least. It's very hard if she is not used to large class sizes. Professors can tend to be a holes in ever sense of the word. She needs to be sure that she has her laptop or has the means on her computer to keep up with the ever changing software needs with her books. All of my classes were online after I came back home. Which did make it easier and I'm sure there will some classes that she can opt to take on the internet. Be sure and let her know that. Because some students do better working by themselves than working in a classroom setting depending on the subject. English classes can be easily done online as well as writing and some math classes. I'm not sure what her university will offer but she does have an advantage in that when I started school after I graduated highschool in 01 online classes were very expensive and not covered by financial aid and now they are considered just as infomrative.good luck

•
7 Aug 10
We're in England Crysontherocks, and I feel that maybe our system is a little different to yours. Besides, she's itching to get to Uni. She's really been looking forward to it, so I hope she gets the grades for her first choice. Thank you for your suggestions though. I appreciate the information. Brightest Blessings and good luck for your future.