Secret to a successful marriage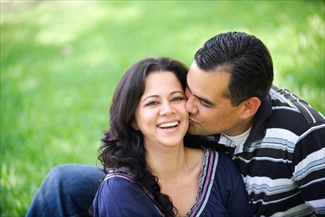 Mauritius
August 19, 2010 4:59am CST
The rate of divorce for new marriage has increase in most countries. Most of them have been caused by extra marital affairs, emotional/physical abuse, mid life crisis, addictions or workaolism. Very few people are able to maintain a successful relationship with their partner. What do you think are the secrets of successful relationship??
6 responses

• Philippines
19 Aug 10
A successful marriage as what I may define would be your sincere relationship with God as you both (couple) respect and love God and put Him as the center of your relationship. The vow is nothing if in foremost you both don't have fear in God and does not obey in His Word. True love as defined in 1 Corinthians 13:4-8 says Love is patient, love is kind. It does not envy, it does not boast, it is not proud. It is not rude, it is not self-seeking, it is not easily angered, it keeps no record of wrongs. Love does not delight in evil but rejoices with the truth. It always protects, always trusts, always hopes, always perseveres. Love never fails. But where there are prophecies, they will cease; where there are tongues, they will be stilled; where there is knowledge, it will pass away. If both are sincere in their walk with God, then by following His commands would give the relationship of a husband and wife a strong foundation because God is the one who controls them and will protect them no matter what.

• Mauritius
20 Aug 10
Thx Strawberry, its so true.Wish every relationship could be like this.

• India
19 Aug 10
Accordingly to me the secret of a successful marraige is having no ego when it comes to you partner, be open about your emotions, if you are hurt, discuss it, infact talking is the best thing in the world. If you can talk to your partner then you have a successful relationship. Better still is listening to your partner talk. People need attention and when they do not get it, they start looking around somewhere else. So be playful and share jokes, talk and laugh a lot with your partner. I am happily married for 10 years and it still feels like we meet yesterday.

• Delhi, India
19 Aug 10
I think if one partner is able to accommodate the other one, a marriage could be successful. They need to adjust, putting aside their egos, because marriages tumble because of 'ego' problems.

•
19 Aug 10
I think it is communication, I am with my partner for the last five years and what I have discovered is that communication is vital, then comes understanding, maturity and love, caring. We should be able to know the needs of each other to be able to deliver it accordingly.

• Philippines
20 Aug 10
One must Listen to his/her partner, whenever my wife talks, i always see to it that i listen very carefully and attend to her needs. I only speak out when its my turn and problems should always be resolved before the sun sets.

• Philippines
20 Aug 10
First and for most in order to have a successful marriage, you have to be married first with someone you really love, someone that you wanted to spend the rest of your life with. Most people nowadays they are forced to get married because of unwanted pregnancy or some couples end up together because there parents has their own plan. Second is trust, understanding and love should be the essential ingredients before committing a married life. Third is simply be happy and enjoy the moment together.