Do you have the quality of Self Obsession?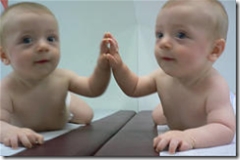 India
January 12, 2011 1:09pm CST
Do you have the quality of self obsession?
You might be wondering that why am I referring to self obsession as a quality as any sort of obsession is often considered bad. I'll come to that later. I don't know about you but I am really self obsessed. I realise this many times a day.

. Whenever I crack a joke I never really wait for others to laugh. I admire the joke and laugh on it myself. The others are just dumb struck most of the time seeing me laughing my heart out on my own jokes. I think about my achievements and my failures and how can I improve myself, how presentable I am and loads of other things about myself. You get it now I guess. Its you who is the most important person in your life. So its not bad if you think about yourself most of the time. If you won't think about yourself then how the hell will you better yourself? And that is why self obsession is a quality. What are your views?
8 responses

• United States
13 Jan 11
I love it when people laugh at themselves, I laugh at that, I think it's charming. I think it's important to be self aware/ self loved.. I don't know if that's really being obsessive.. obsessive is more like you can't live without... but that's true because we really can't live without ourselves. Obsession I see it more as controlling like a need/ desperation.

• India
13 Jan 11
It is good to be self loved. I agree with that. But when I say obsession it is not really in a negative sense. It is present in everyone, just the degrees vary. I don't think if the person himself/herself doesn't like self then anyone else can. It is the desperation for self improvement.

• United States
13 Jan 11

Nobody has ever told me that I had the quality of self obsession. i hope i am neer faced with that. i don't see that in myself. i hope that nobody else ever does either.

• Philippines
12 Jan 11
Nice one! I like it when you said you're laughing at your own jokes because I'm like that also. Hahaha! :) I'm also like you and no matter how hard I try not to love myself, I can't. I just really love myself that's why I always do what's best for me and those things that can bring me self confidence. Like having those talents that others don't have. I'm not boasting, I'm just sharing and I feel so blessed that I know how to sing, dance, paint, draw, sketch, play the guitar, keyboard, cook. And also I thank God for giving me good grades in school that I'm always number one in our class and also for giving me those chances to join in some pageants and beauty contest. They said I'm all in one but still, there are some things I can't do. Nobody is perfect. I also had a lot of achievements in school and out side the school. I feel so blessed that's why I love myself. I hate to admit it but I stare in the mirror always and I last for an hour just looking at my face thanking God for giving me complete parts of it. Its good to love yourself but you must not forget t love others too and that's what I am doing. I made a deal to myself just to make me happy that every time I do good on others, God makes me pretty. :) Just for fun. Happy mylotting! :)
• Philippines
13 Jan 11
I also have the quality of self obsession - if that's how you call it. I can't imagine life without it. I mean, how can I share love with others if I don't love myself?

• Philippines
13 Jan 11
hi there kingatul! so you mean you are being narcisstic about yourself. i do sometimes being obsess with myself. i love looking infront of the mirror just to see how pretty i am. LOL. but who will appreciate your own goodness if it will not begin with yourself. with that kind of self assesment, you will also tend to weigh your positive and negative outlook in yourself. most of all, after being narcisstic, look around you and see also the beautiful scenery of the men and places you are living and dealing with. :)

• India
13 Jan 11
hmmm... yeah I do have the quality of self obsession. But how ever i am not fully drowned alone in my world. Of course its my world, my happiness and the person whom i vales is most I. But I do care for the others too. And i think it is the best quality one must have . Because the person has to value and respect himself more in a good way in order to value and respect the others. Good day...Bye

• United States
12 Jan 11
Interesting thought. Sometimes there are obstacles in there are obstacles standing in the way of bettering one self. I would also add that being that much into yourself is often seen as egotistical.

• Bhubaneswar, India
12 Jan 11
Hi Kingatul, I am one of those types for sure... constrained but it is me all around... It is me, my world, my happiness, my life. I am in command here and I do what I feel like... That said, I know it is not Ego but the positive side in me which I use to improve myself for good and I can say I think I know what is good for me... if not, I seek advice and try to find the flaws... try to overcome those. Cheers, theSids.