Instinct possibly true?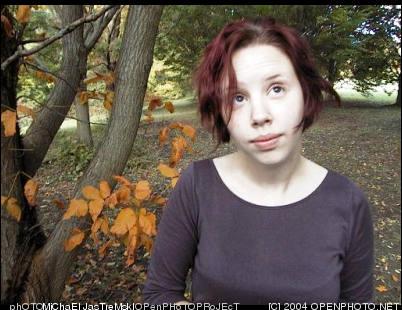 Philippines
7 responses

• Philippines
19 Feb 11
instinct is true God made us complete to live including giving us instincts

•
19 Feb 11
You bet, you either got it!?, or you dont!, i wish i had it, well better than upto now anyways..

•
19 Feb 11
Woh wouldnt it be great!, ive always said that people who are quick to think in panick situations are different from people who dont.I guess 2 types of people them who have good instincts and those that dont! If thats true then you can be born with it and maybe it can be taught to you, pity us people who just dont have it..

• Philippines
23 Feb 11
Yes those who have a nature instinct is bless and I proudly say yes I have It. But for me all people have it..have a nice day..

• Philippines
19 Feb 11
Instinct is embedded within the DNA. Like dogs, for example. Dogs tend to dig a hole whenever they're going to poop. Spiders tend to form a web that acts as a trap for other insects so they can catch and eat it. These aren't trained or taught to them but they act as though it is. These behaviors are well-encoded in their DNA that they don't have to learn because they already know it
by instinct
. You have your own unique instinct and if you follow it, you won't go wrong. I'm not talking about whenever you're guessing the right answer to an exam or something, that's plain
guessing
. Instinct is when you know your food is burning, your brother needs help, or you'll get hurt if you jump off a very high platform, that is instinct.


• Philippines
23 Feb 11
Hello frontvisions101 Thank you for trivia I really appreciate you're comment cause I learn a lot. have a nice day...

• Philippines
19 Feb 11
I believe I have a strong instinct. Apparently I don't usually go with it and I always end up regretting things that I could have or should have done. Oh well, life's lessons learned. (:

• Philippines
23 Feb 11
Hello dadindine wow you have a strong instinct it means you learn a lot of things in you're life I agree. have a nice day..

• United States
19 Feb 11
Generally speaking, my instincts are pretty accurate. When it comes to people, I can usually tell who is good and who isn't. Some people tell me I am too trusting, but most of the time I am right.

• Philippines
23 Feb 11
Hello daeckardt, Yes a agree to you're comment their a times people tell us don't trust to you're instinct maybe I'm wrong but I believe It's true. have a nice day..

• Philippines
19 Feb 11
hi, That depends on your own instinct capacity. I have strong instinct,that i always believed in. Once i feel it,i always follow it becoz most of my instinct is true (my instinct seldom misleads) Have a great weekend and welcome to mylot


• Philippines
23 Feb 11
Hello jaiho2009, wow That's why you learn more a lot to you're life and you're instinct will be definitely right. have a nice day thank you..

• Canada
23 Feb 11
I always follow my instincts. The times when I have not followed my instincts, I've been royally screwed. I figure that those instincts are there for good reason, and so I'd better follow them.