Lord Of The Rings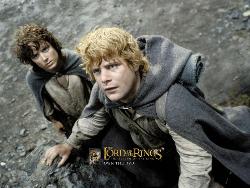 Romania
9 responses

• Brazil
19 Nov 06
The 2 towers is my favorite too

• India
19 Nov 06
its my alltime favorite. i like all the three parts!! :)


• Romania
4 Jan 07
Hmm i remember that i liked and enjoyed every movie from this series of lord of the rings. It was such a good movie and i am sorry that it hasn't a continuation to the story. It would be so nice to make another episode of the movie. From all the three parts i liked The return of the king the third one from the series. Good luck!



• India
20 Dec 06
i dont know the name but its 2nd one

• United States
22 Nov 06
I like the last one because it's more to it then just the return of the king and it's the summarazation of the whole movie. I enjoyed it very much.

• Beaver Dam, Wisconsin
22 Nov 06
I think the Two Towers movie was definitely the best of the three.