Which cooking oil and how much its quantity you care in your day-to-day cooking?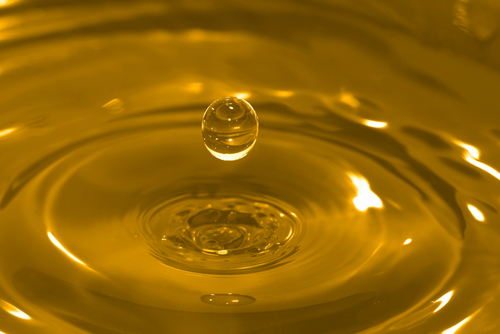 India
September 26, 2011 5:11am CST
I always have this question in mind. Since i cannot judge the right one, but i believe the lesser amount of oil can be good for a healthy family. I found an article of analysis of different types of oil and choosing the best. Many of us prefer to use a combination of oils, but Groundnut oil/ peanut oil can be used alone and its a good oil for health. Extra virgin Olive oil, though its costly, it is considered suitable for salad dressings and soups. Sunflower oils always require to be used in combination with other oils as good in PUFA,MUFA levels.Canola, corn oil and Ricebarn oil are also preferred to be good for cooking and healthier body. It says family of 5 members, the quantity should not exceed 1-1 ¼ litre per moth. Which cooking oil is your choice? How much quantity of oil you use per month. http://www.lifemojo.com/lifestyle/cooking-oil-facts-238938
7 responses

• United States
26 Sep 11
I use olive oil when I can afford it, and I use the next best thing, canola oil. sometimes to make the olive oil last longer and still get the benefits, I mix the two together.

• United States
26 Sep 11
I have some of that too but it is expensive. I use canola also.

• United States
26 Sep 11
Yes it is expensive, but good for us. That is why I use it sparingly..

• India
28 Sep 11
True carmelanirel, Olive oil is costly, but its good for health and heart. We can use for salad dressings and few other cooking uses. I feel Canola is really good and we can use it for number of purposes. Both are best oil for health.


• Chile
26 Sep 11
After studying the matter in scientific articles ( and considering what kind of oils I have available in my country) I cook with 100% sunflower oil and use only olive oil for salads and some appetizers. I have cut a lot the amount of oil I use when cooking and it really is not important. I do not recycle oil to use it again so I don´t deep fry and prefer to bake some food that can be done both ways.

• India
28 Sep 11
Hi Marguicha, Sunflower oil is really good and nice to know you have researched for using a right oil. Well worded and a valid poing Marguicha! I forgot this point. Yes its highly important that we don't recycle it. Baking is best practise and deep frying has to be reduced more. I think using the oil at right way, we can make it best use for our health. Cheers!!

• Chile
28 Sep 11
I started to check it when my son in law, a doctor, told me that what was labeled "vegetable oil" could even come from an engine

. So I checked in scientific papers. My husband had liver trouble so researching was a must.

• India
29 Sep 11
OMG! Is it true? Its really funny and scary too..an engine oil!! Take care and i understand the importance of your researching. I do this too to have my family members to be healthy without problems, its always good for us to research for the goodness of our family! Cheers!!


• United States
26 Sep 11
I tend to use Crisco alot but I do not use it on a daily basis.

• India
28 Sep 11
Crisco is that same as canola, I never heard of it Stephcjh. Can we use for all cooking purposes?

• United States
28 Sep 11
I think Crisco is a brand name, isn't it steph???

• India
29 Sep 11
A popular brand named oil at your place. Got it now!

• China
26 Sep 11
I eat peanut oil all the time.Because of its smell which can make meal delicious.

• India
28 Sep 11
I accept that sishen, i do use that and i love the smell and it makes very tasty.

• Adelaide, Australia
1 Oct 11
I use a lot of oil. People looking at my photo would say "good! You need it!". It doesn't matter how much or what I eat, my body type will never be any different to what it has always been. I've been 100% raw for a couple of months now & use either organic sunflower oil, because it's really cheap as well as good for your health in salads, but prefer organic coconut oil which is even better for one's health. The more, the better. It eats bad cholesterol & has the highest smoke-point of any oil. You've got to look this one up - it has so many cost-justifying benefits that you just won't get from any other oil. I don't know what it works out to be, but I'd use maybe three-quarter cup a day of the stuff, but you need to "work up to it", starting off with very small doses. I only ever get the organic, extra virgin, etc, etc, stuff in bulk as well. There are some really good manufacturers & some really "yuk-tasting" ones out there, so shop around for one you like.

• India
4 Oct 11
True Veganbliss! All my family members do have lean frame and we would consider it hereditary. And main point is they are healthy, so body type doesnot matters. Organic is really good, healthy and cheaper as well. My parents prefer coconut oil and it gives a different taste and good. If we interestly shop around we can definitely find the good one of our choice and health. Valuable points Veganbliss!

• United States
26 Sep 11
I do use cooking oil and tend to use corn oil and or vegetable oil a great deal with most of my cooking. I am not sure how much of it I do use/consume but tend to feel that since I am cautious with all that I do consume that I sort of balance it out. I will use olive oil from time to time but only for specific type of dishes.

• India
28 Sep 11
Hi HWG!!, Corn oil is really good. True its better to balance the usage and not to reuse it will be more healthier way of using it. Olive oil is quite expensive, but can use occasionally for few dishes.