how to handle high cholesterol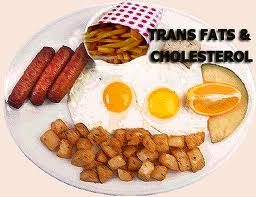 Australia
4 responses

• India
14 Jan 12
U need to have a strong determination to stop having these soft drinks.Try avoiding high fat and cholesterol food items...I can suggest you a tip to reduce cholesterol...But u have to sincere in doing it... Daily morning before breakfast have only the egg white(leave the egg yolk,yellow matter)..its a fat burner.Dnt add taste makers to the egg white.U need to have it as it is...Try to have 2 egg whites daily.Later you can have light breakfast like cornflakes.Maintain a gap[ between the two...Secondly, drink a lot of water early in the morning....Try lukewarm water Follow these two steps daily for a month & see the difference.All the best!

• Australia
14 Jan 12
ty for your reply someone said the yellow is good to eat they said you can have at least 6 eggs a week but today i am starting to drink more water which i don't drink much which i should and eating more tuna cause that does make you loose weight ty for your advice.

• India
16 Jan 12
There is no problem if U eat 6 eggs a week as long as u don't have cholesterol problems...Egg yolk is more nutritious when compared to egg white.And also egg yolk contains omega-3 fatty acids,which is very good for heart patients.However,egg yolk has very high cholesterol content than egg white,so its better that people like you avoid that portion and have egg white which is a fat burner.Avoid high fat dairy product and meat contents which have very high cholesterol content.Vegetables are good substitutes to cholesterol content foods.Still if u wish to eat egg yolk i suggest u to have it and limit other sources which have cholesterol contents...

• India
30 Jan 12
If one is detected with high cholesterol , he/she should avoid certain foods, like MacDonald and too much of soft drinks too. take medicines regularly till it comes to normal, so take care friend. Best of luck.

Professor

• Guangzhou, China
16 Jan 12
Needless to say, the diet is so important to deal with the high cholesterol problems. The fast food shall be avoided since they contain high cholesterol. Try to eat more vegetables, fruits and the grains and it will be good for your health. Besides, doing exercise is also helpful. I love China




•
14 Jan 12
Eat low fat foods and use olive oil instead of other oils.