How do you guys make money online?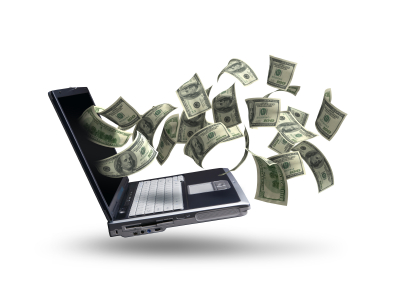 Australia
March 26, 2012 7:50pm CST
I'm sure most of you spent most of your time finding ways to make money online. What are the different sites or ways that you make money online? I know about article writing and PTCs, but it would be nice if you can list the ways you earn some extra cash. :) Cheers!
9 responses

•
27 Mar 12
Apart from MyLot, I do the occasional online survey, but my main money making site is Swagbucks. If you're not familiar with it, Swagbucks is well worth having a look at. There are several ways to earn on Swagbucks, including using the search engine, completing offers (or even just looking at them), doing surveys, taking part in online gaming competitions, watching videos - all kinds of things, and they always seem to be adding new features. I don't make massive amounts of money from it, just a few dollars a month, but that's mostly from using the search engine to do my routine internet searches - that's OK for something I do everyday anyway. Most of my online effort lately is selling through Ebay, which is something I hope to develop into a proper business, but the income from Swagbucks, MyLot, the surveys etc all go towards that goal.

• Australia
27 Mar 12
I do have swagbucks - I am earning about 170 SBs a day, but I'm from Australia so they don't really have a lot of prizes, which is sad. I've heard that people get banned when they cash out though ... so I'm rather scared to cash out. I've been using it for about 3 weeks and have around 3000 SBs. Haven't cashed out.... and I have a question: Is it better to get a useless product from SB, but do a unboxing video or just take cash? Here we just have really stupid prizes, and when I did a check on the internet it is more profitable getting cash as you can get the prizes for a lower price. What are you experiences?

•
27 Mar 12
It's the first I've heard about people being banned. I've been using Swagbucks for the last couple of years and not had any trouble. I always use my SB to buy PayPal vouchers, and they always arrive within a few days of me claiming them. It's only a few dollars a month but it's better than a kick in the teeth. I used to claim a five dollar PayPal voucher as soon as I had enough SB, but recently I've decided to wait till I've saved enough for a $10 voucher instead, since it's slightly cheaper in terms of SB. I'm impressed that you're earning 170SB a day, I tend to get just 20-30SB a day, but then again I don't use all the features regularly, just the search engine. I could earn a lot faster if I spent more time on the website.

• Indonesia
27 Mar 12
there are many program offer getting money but we must know which program can be trust and reliable so we can follow it. it's importance for focus what you want to follow and using social media can help for your success like twitter or facebook .thanks



• Australia
22 Apr 12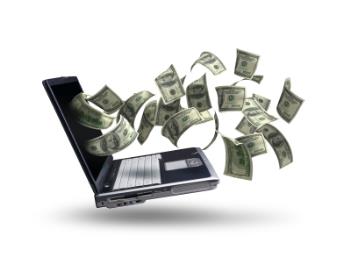 That would take a rather long time, hey... Surveys pay more but I never qualify for any survey. Hmm.

• United States
22 Apr 12
What survey sites do you guys use? I have a few I like but wondering what else is out there


• United States
27 Mar 12
Well I am doing article writing and forum posting really. I love what I do and it is great to have something to do at home especially being a mom. I have these at the moment, because I do not want to overdue anything right now. I am sure that you will find something that you love and like doing. Good luck to you and hope you find something nice.

• Australia
27 Mar 12
I don't know... I have considered article writing but I'm not a very good writer myself and it seems rather boring. Might as well write a book if I am article writing. Don't they pay like... $3 per article? I've heard some people that are willing to get paid 99cents and article.. and I think the payout is way too low for me. Not to mention people may get scammed and the article is taken away without them being paid.


• United States
27 Mar 12
I found a survey site called PaidViewpoint that pays okay. They send me a few surveys a day, each worth between $0.10-$0.30 (could be more or less, but these are the amounts I've seen so far). The only catch is you have to take the surveys almost instantly or they're gone. I've been on the site for a week or two now and I'm up to about $3. Once you reach $15 you can cash out. And what I really like about this site is its just cash. They don't mess around with prizes or gift cards. Its not a whole lot of money, but its something. I'll keep at it and see how it goes.

• Australia
11 Apr 12
Hey! I've heard of the site too!!! But I have never tried it! Please feel free to update me if you have anything cool to shout out!

• India
21 Apr 12
Hi joannamarie089, I have never heard of any site named PaidViewpoint. But from your description, it seems attractive, the only draw back is a high minimum payout as well as an instant carrying out of the survey. If I have to carry out any survey immediately, it is not possible for me because I cannot afford time round the clock for the Internet; I can only use my spare time for the purpose.

• Philippines
22 Apr 12
joannamarie089, i signed up to paidviewpoint as soon as i read your response. thanks for mentioning the site. i'll try it and see if it really pays.

• Germany
27 Mar 12
This is just for you - tell people you know where they can earn money and they´ll upgrade and follow your advice - think about it and search for strong and honest sites - inform yourself before you offer something

• Australia
28 Mar 12
Usually people don't believe that you can earn some money online. Especially those who don't know that the GPT world exists. Trust me, I tried explaining how different sites works and they think it's a scam, even though its 100% and listed with the BBB for a few years, and I even showed them my payment proof.


• Spain
27 Mar 12
I'm currently working with Just Been Paid. I've not been paid yet but I know many people who are withdrawing money from there every day. Of course you need to be patient and not expect getting money in just a few days. I like the way JBP works and how easy it is to make money with it as you really don't need to do any extra work if you don't want to.

•
22 Apr 12
Currently, I am earning from writing product reviews and articles writing as well as my blogs. It takes time to discover good online programs and sometimes you get scammed but with patience, I believe you will be able to find some good ways to earn online. Have you joined Microworker? This is another good website where you can do small tasks.

•
28 Mar 12
I do online surveys for money they can pay rearly well, some of the sites i use gratis points, mysurvey and global test market they are the best ones.