Which is your favorite proverb?And why?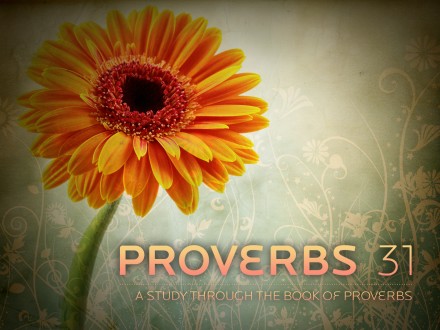 India
March 27, 2012 7:51am CST
We come aceross a lot of proverbs in life.But certain proverbs prove to be meaning ful and seem to work wonderfuolly in our life by experience.As far as I am concerned 'Better late than never' and 'Something is better than nothing' are my favorite ones. These proverbs have encouraged me start and try new business ventures and be sucessful withour hesitating about being late and having limited resourses.
8 responses

• United States
27 Mar 12
Being late and having limited resources is hard to be sure. So what have you tried and been successfull at?

• United States
2 Apr 12
Wonderful! I was just wondering because I have tried tutoring many times and between the books I have to buy, the gas, and the very few hours I receive, it has not worked out. I can see how consulting would work better. Waste not, want not would be the one I like the best.

• Mangalore, India
27 Mar 12
Hi balasri, I too feel that there is a lot of wisdom in all those good old proverbs and once we begin to analyse them we start taking them more seriously. My own favorite proverb is 'A stitch in time saves nine' ...have seen this happening so often in life when we dont take action right at the beginning and a situation becomes explosive and gets out of control at a later stage ! all the best



• India
2 Apr 12
We tend to give a long rope to everyone at the expense of our own suffering reluctant to hurt the feeling of others. But it is too late when we discover that the so called others are not that considerate as us. As you say a stitch in time saves nine stops all the misunderstanding we allow to brew without curtailing in the beginning itself.


• India
3 Apr 12
Hi Bala! How have you been and how's our little angel? Coming to the post, it's indeed hard to pick one. Right now, I can remember one quote that I am finding relevant in context of the present scenario. It is, everyone has his own reason which is pretty much similar to 'to each his own'. We get critical very fast. But who are we to judge others? The circumstances, scenario and social conditions are tricky and we never know what's going to happen, when and how. So, as long as one is not in the harming mode we should benefit of doubt to him and NOT be judgmental.


• India
5 Apr 12
Hi Mimpi! I am doing great and Srinidhi has written her first 10th public exam yesterday.Can you believe it.

Your response brings to my mind something I read which says something like "If you find no one up to your expectation there should be something definitely wrong with your yardstick."

• Israel
27 Mar 12
Hello Bala after long time

My favorite proverbs are many but two are important for me... "live and let live" because if people will follow this, then this world will be like heaven...unfortunately just the opposite is happening and this world has become almost hell.

and "Simple living and high thinking" because ultimate winner is the person who is simple but good natured , graceful, polite and kind to others and respect and love will be showered on him by people. On the other hand Proud rich man with rude behavior will not earn anything in life to win place in heaven. In life I am also very simple and don't want anything much except one nice Hindi song from Bala...


• India
2 Apr 12
How can I refuse Apsara. Madhuban khushboo deta hai, saagar saawan deta hai Jeena uska jeena hai, jo auro ko jeewan deta hai Suraj na ban paaye to, banke deepak jalta chal Phool mile ya angaare, sach ki raaho pe chalta chal Pyaar dilo ko deta hai, ashqo ko daaman deta hai Jeena uska jeena hai, jo auro ko jeewan deta hai

http://www.youtube.com/watch?v=UJffpr9mcdk&ob=av3e

• Israel
3 Apr 12
oh wow....Bala, I am feeling so lucky........I not only got best answer from great Bala, but also full beautiful song in Hindi from you.....I think now I don't have any more wish

, I got everything.........Thanks a lot Bala, you are as sweet as you were........



• China
27 Mar 12
My favorite proverb is "No pain,no gain".When I am still young, I know I need to study hard then get high scores. Now I must work hard and perform well then get my increasing salary.So there is no free lunch.haha...

• Bulgaria
27 Mar 12
My saying that whatever sops to shred this will itch. this is simply saying that tells me and shows that whatever you do will slurp it should say over it. this is my saying I like it very much. good discussion. nice day!


• India
16 Jul 12
When it comes to proverbs, there are so many that I love to remind myself of almost daily. It is really hard to select just one proverb, but the first one that comes to mind would be: "Every cloud has a silver lining". It touches deepest when we are at our lowest. A kind reminder that there is always hope, always that "something" that will turn the tide.