Cycling in the afternoons is a great exercise!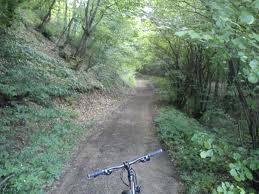 Greece
July 9, 2012 11:17am CST
Since I stopped going to the gym I was trying to find a new way of free exercising. I tried running but it's not my favourite way of exercising, so I decided to use my bicycle! I have an old bicycle that I have been using lately to go to work and for shopping. So yesterday, I took the map of the area and I found a nice road that leads outside the city and passes through trees, without very big inclinations. I was equipped with my mp3 player and a bottle of water and I want for my first cycling root! I went for less than 1 hr and when I came back I could feel my legs hurting from cycling. I decided to go a little bit further every day, so today I went as far as I could and I'll go again tomorrow. I think that it's a great form of exercise that doesn't cost and when I come back I feel refreshed! I would recommend it to anyone that lives in the countryside and can go for cycling!
5 responses

• Canada
12 Oct 12
Cycling is the main way I get my exercise. It is an important form of transportation for me as well. I commute to work everyday by bicycle as well. I am trying to get all the myLotters who cycle to add cycling to their interests. I didn't know that bicycling was set up as an interest. I babble about cycling on here all the time.

• Canada
27 Oct 12
Looking forward to seeing you there. I've added bicycling to my interests as well. This way I can contribute to both areas. Happy Mylotting.




• Greece
7 Oct 12
Morning cycling is fun as well! Unfortunately I couldn't wake up that early to go for cycling before going to work, so I do it in the afternoon. It's nice if you have the time to go for cycling when the air is clean, before the cars start polluting the air!

• India
9 Nov 12
I usually do cycling early morning. I ride 3 to 5 kms and it provides me a good exercise for the whole body. People who are suffering from obesity should try cycling once in a day to get into a better shape. Stationary exercise cycles is also a good alternative for those who don't want to go out.

• Greece
9 Nov 12
Yes, they are a good alternative, but I find them kind of boring. I prefer cycling outside and changing my images constantly, time passes so fast and it's probably a bit more difficult because the road changes inclination in the natural environment and it becomes harder or easier depending on the routes!

• United States
9 Jul 12
I don't have a regular bicycle and even if I did, there really isn't much place for me to ride one here. I live on a county road that is very hilly and lots of curves. There's no room for a bicycle or even a pedestrian, and way too steep anyway. I do have a recumbent bike which I absolutely love. It's easy on my back, and I can read while riding, getting exercise and some time with a good book at the same time. Good for you for getting out there!

• Greece
10 Jul 12
You have the bike in your house! It's good that you can exercise at home. Back pains can be a problem when you go for cycling because sometimes there are holes on the road surface and if you're not careful all the time the shaking might cause extra pain. So the exercise bike is an excellent alternative for the house! Unfortunately, I've moved back to my parent's home and I don't have room to put any equipment like this.. It's really refreshing to go for a ride in the nature and because the scenery changes all the time I don't get bored easily and I keep going until I feel very tired! However the road here doesn't have many inclinations. I wouldn't be able to ride at a hilly place!

• Malaysia
10 Jul 12
Hei besweet Cycling is a very good exercise indeed . It helps to loose weight and reduces the risk of getting so many diseases such as diabetis . Cycling in the countryside is much interesting , in the lonely roads surrounded by shady trees. Very often i have been used to go on trips to distant cities with my freinds , in our bycicles which gives much pleasure it's a good hobby too.

• Greece
10 Jul 12
Yes indeed, it is very plesant to ride the bike through the trees! It's also better to go for cycling with friends because you can stop and rest for a while and have company! And the ride is more fun! When I am alone I only stop for a few minutes to take a breath and then I start again.