Try to develop abilities and be unique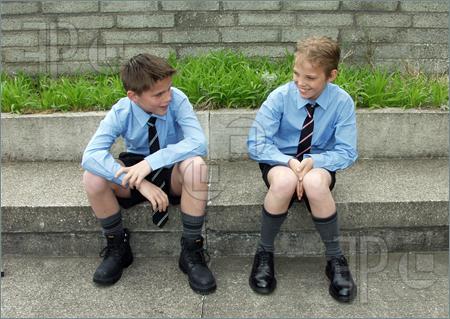 Malaysia
July 12, 2012 2:15am CST
As Prem couldn't come to School the day before he asked his friend whether there was any home work for that day. Ravi replied that they were given a few sums and a poem to memorise. Prem asked for his book to copy down the sums but Ravi refused to do so . He said , "What's the use of trying to cheat the teacher and yourself ? ". Ravi said that he will teach him how to work the sums during a free period.After all Prem realized his fault and said to his friend , "What is the use of copying in ? we gain nothing by it".
8 responses


• India
12 Jul 12
Hi friend, you are right we must be unique and improve our skills in our field. There is nothing wrong in copying good things, until getting fluent with our knowledge, after getting knowledge we must create our own things and avoid copying.

• Jakarta, Indonesia
12 Jul 12
Plagiarist is the stupidest of stupid people.

• India
12 Jul 12
The story ended on a successful note. Prem doing the right thing and giving all of us a moral lesson. I am at no point against of you people. But at times copying someone's notes is not that bad, though most of the time it is. Uniqueness in a child is not solely determined whether or not he is completing homework himself. He may enhance his grasping powers, or his excellence in some other fields rather than studies. If he is copying home works, we should see the reason behind it before concluding anything. But yes, consistent act like this should obviously be discouraged. MY VIEWS

• China
12 Jul 12
Copying aims to finish the homework,but it is your own answer that the teacher want.And maybe finish the homework by oneself will be a thing with a sense of accomplishment.

• India
12 Jul 12
Building own skill makes a man different and unique. Copying never adds any extra potential of independence. It's the ability and learning of a child which makes him a perfect independent man someday.

• India
12 Jul 12
The basis of eavery teaching and learing is to get self sufficiency and we need to realise that. The teacher will teach and as us to do, means they are trying us to do something by our own. This is the way things are getting build and built differently. So do it by our own make difference and first, we will learn something to do and second, we will make a different thing than what others do. This lesson itself teach just copy is not creative and the net result was really nice.

• Bangladesh
12 Jul 12
Prem learned much as he is able to say 'whats use the copying the sums?'. Copying is not learning and its like getting befooled and cheated oneself. Its just like killing time.