Cat saves owner's life.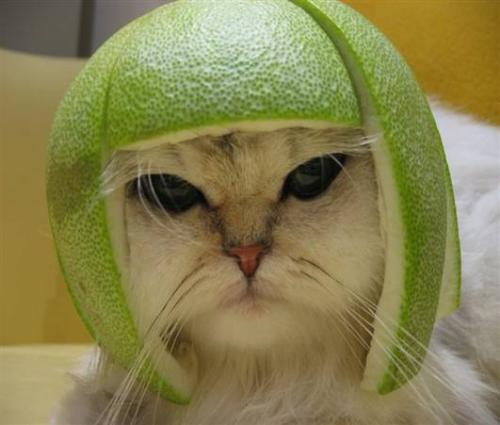 Malaysia
July 26, 2012 6:35am CST
When Jung my neighbour was on her way to the nearby grocery she laid eyes on Pudding and learned that the cat had been in and out of shelters since2008. However, she knew that she needed to bring the cute cat home. Pudding took little time adjusting to the new home, Jung recalls acting as if he had always lived there. Yet, hours later after she had gone to bed Jung began to have a diabetic seizure in her sleep. This was when Pudding sprang in to action. The fearless feline began biting at her nose and face ,doing anything to pull her out of the seizure. When Ethan her son failed to hear his mother's calls for help Pudding came to the rescue again jumping on his bed to wake him up. Luckily for Jung Pudding's tactics worked. Jung and her doctors do not believe she whould be alive today if it was not for Pudding the cute cat.
6 responses

• United States
26 Jul 12
I think this happens more often than we hear about. My niece adopted a stray cat that also ended up being a diabetic alert cat. She never went into seizures but she did go incredibly low, and the cat woke her up and she had the chance to eat something for her low blood sugars.

• Costa Rica
26 Jul 12
This sort of histories, always touch me, and make me wonder, even deeply, how can we, humans, be so cruel, and mean sometimes, with animals, commiting all kind of barbaric acts to them, even denying that they are inteligent beings.

• Philippines
26 Jul 12
That's a nice story. I've never been or never knew somebody that was saved by an animal. I think it's nice that your neighbor got rescued. Are you sure the story's real? It doesn't sound too real. Anyway i don't like cats. I think they're creepy and whenever there's a cat that enters our place we immediately show it to our dogs who chase it out, and sometimes catch it.


• India
26 Jul 12
Yes, there are several similar cases are there. For each of them's sake, there are some kind of creation which is so attached to our life and such living and some time non-living things may be a great hope for help for us in our decisive moments. I appreciate this cat's act.


• India
26 Jul 12
Wow! great cat save owner's life still I heard only dog save the owner's life. I heard first time cat also saves the life. But really animal are good than human being not leave alone their owner in difficult situation.