Colourless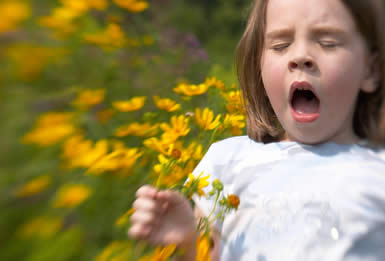 Malaysia
July 26, 2012 2:15pm CST
My cousin's little daughter used to vomit after every meal. They took her to so many doctors to find out what was wrong with her. After many tests they were told that the child was allergic to coloured food.The child was asked to avoid food with color of any kind. She thought this was just a medical statement and continued to ask food of all kinds. This was a major problem for the parents, since most food consists of natural or artificial colors. When she asked for a Smak they said only the white was okay. She insisted on eating sweets like any little girl, but the parents couldn't give in to her demands.The mother was thankful for small mercies-atleast there were some colourless ,white items like lemonede,sprite etc.Could you belive that there was such an allergy?
8 responses

• India
26 Jul 12
Hello vasu, This is the first time I heard that the allergy could also be from colored food. May be because our environment is changing very fast and new kind to allergies and diseases came in picture. I believe their should be certain cure for it. Try some ayurvedic treatment as they are very safe and don't have any side effects.

• Malaysia
27 Jul 12
Hi Centuryblack , For me also it's the first time that i heard such an allergy due to colored food.I think it may be due to various artificial coloring matters contain in food. Environmental changes may be sometimes have any effect on it. Anyway the child is getting better now.It's her parents' duty to see to her carefully during her meals. I prefer ayurvedic treatment for most diseases and i have experienced it well.

• Czech Republic
26 Jul 12
Hi Vasu There are lots of various diseases and conditions that I am not surprised at virtually anything. In your case I would look on the bright side becuase you can thank doctors for revealing the problem, as untreated allergy can lead to serious health problems. Sure, it is not easy to cope with the fact you have to monitor what your kid puts in her or his mouth, you even have to prepare special meals or diet, but there are tons of worse things in life one can encounter.

• Malaysia
27 Jul 12
Hi friend , Thank God for revealing the child's problem. Otherwise it would have lead to serious health problems if untreated in time.But i pity the child for in her childhood not being able to eat what she likes. Also the parents must see to her with great care about her meals.Sometimes it may be due to artificial coloring matter contained in most modern food.We too should be aware of this fact as most of the people consume these foods,as it can be cooked instantly.

• Costa Rica
27 Jul 12
This is the first time I hear of such allergy, and I can understand with artificial colours, but natural colours, is the most extrange, the poor child will have to avoid most of the food nature as to offer, unless she can get better from her condition. And, for a child, give away all the huge variety of candy, every child loves, is a thinking that makes me so sad. I hope they can find a solution and give this child a better quality of life.

• Jakarta, Indonesia
27 Jul 12
Well, only this time I heard it. If on the food coloring, I have long known.

• India
27 Jul 12
That is a very surprising allergy. I haven't heard of any kind of allergy like that. But I am not disrespecting the medical knowledge of doctors. I am feeling bad for that little kid that she is suffering an allergy where she may have to avoid some really beautiful things. Hope fully she will improve as she grows.


• Philippines
27 Jul 12
this is educational as i never know such exists.. she could still eat most food though as long as she sticks to white, like for ice cream just vanilla ice cream, or bread..rice.. but that is still a bit hard as what about veggies right? as they are green and colorful!

• Philippines
27 Jul 12
That's a very unique type of allergy. I just heard it now. It should be hard for her to eat because most of the foods have artificial coloring. She should eat organic and natural foods.