All The Power Everywhere Went Off and Stayed Off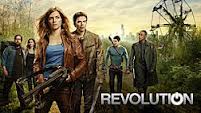 United States
September 27, 2012 9:00am CST
Has anyone been watching the new NBC tv show Revolution? All power goes out everywhere and stays out. The show picks up 15 years later with a group of people who survived the black out. It's interesting to see how they are making out, having to grow their own food, no cars, no computers, nothing. Of course it is fiction and you can tell the people are a little too clean and clean cut for someone living without hot water heaters for showers and washing machines, etc. The show is filmed in the town I live in in North Carolina. We sometimes get to watch the filming and that's always fun! So far there have only been two episodes but I think I'm gonna keep watching. I like the mystery aspect of the show, several twists to the story already!
5 responses


• United States
27 Sep 12
It's online now, I'll have to see if I can find it for you and post a link. hmmm, we can post links here, I forget, I've been away for a while.

• United States
27 Sep 12
Here ya go ddaguno, http://www.nbc.com/revolution/video/categories/season-1/1415134

• Greenwood, Mississippi
27 Sep 12
I've been watching Revolution as well and have enjoyed it so far, though I sort of wish that the parents were the main characters rather than the kids. (We know the mom is still alive now, which is great news for me because I'm an Elizabeth Mitchell fan. Now if only they hadn't killed off Tim Guinee's character...) I had no idea the show was shot in North Carolina! I agree that the premise is really interesting. I rather doubt they're going to find a believable reason for the laws of physics changing so I think it's more fantasy than science fiction. That's OK with me, though, since I enjoy both genres!

• United States
28 Sep 12
yea, that bridge seen in a few shots or poster is not far from my home. They built an overpass now so its not used so much any more. Fun to watch out for that stuff. and yea, I'm just gonna ignore the unelievable and just enjoy the ride. thanks

• United States
27 Sep 12
What a fun way to learn about a new show. It sounds like something I would like to read. I think I like books more than television shows because books fit to my schedule. This does sound awesome, though.

• United States
28 Sep 12
thanks! I feel the same way about phone calls and texting or emails. I would much rather someone text me or email me, that way I can fit it into my schedule better.

• United States
27 Sep 12
I've been watching it even though the premise is very farfetched from a science point of view, I'm a scientist. I do like science fiction but even in the bounds of true science fiction as opposed to SyFy, it is farfetched. The lead female character may be designed in looks and stuff to make people think of the movie Hunger Games in an effort to attract initial viewers. Of course the plot, etc. is much different from Hunger Games. I agree about everyone's appearance, etc. but then who wants to watch a bunch of really dirty people all the time. It must be great to be able to watch the filming. Some shows and movies have filmed in my state and the town I live in but not near enough to me for me to try to go watch.

• United States
27 Sep 12
Thanks for the comment stealthy! I can't remember what explanation was given for why the black out happened or if they even gave one. But I saw a lot of people on Twitter and another msg board saying stuff similar to what you said about the premise being farfetched. There was a mathematician commenting, a blacksmith debating issues about steam engines and such, people debating horses vs bicycle and lots more. It makes us think! I admire your profession. Myself I struggle even helping with my daughter with 9th grade earth and environmental science homework. lol

• Italy
27 Sep 12
Dear new friend. I am Italian and, as you know your American productions, In the course of time, them arrive overseas in my country. I example of the show "Wire". There is only one problem, the title is changed of course in Italian. After all, behind there is also a great job of dubbing the dialogues. What you've mentioned, it would seem a show of my interest. I wonder if you could tell me how title "in Italian," it will be available in Italy? Thank you in advance.

• United States
27 Sep 12
Not sure but I believe the actual name of the show would stay the same. Revolution. But the words/language would def be changed like you said. Here is a link that has both full episodes that have aired so far. You can watch for free. If you can get around ok here on Mylot you should probably be able to understand the show enough to enjoy. Also its possible your computer or web browser could translate. I use Chrome and I know it always offers to translate if I come across a web page not in English. Hope this helps! http://www.nbc.com/revolution/video/categories/season-1/1415134