For lose weight --which do you prefer ? Pilates or Yoga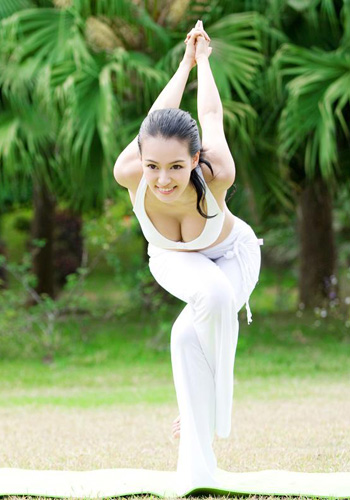 China
October 11, 2012 11:42pm CST
During the period of University,I joined a Yoga class,later because of spinal pain I went to hospital, the doctor told me that disks degenerate and rupture caused the pain, so I gave up practicing Yoga. I personally think the correct practice of Yoga itself has no problem, I blame the teacher put the different level students together in class, to entry-level students make high difficulty movement ,resulting in injuries. Spinal cord injury may have certain effect on fertility, I HATE HER!!! My friend is learning Pilates now, she said she felt healthier.
8 responses

• India
27 Dec 12
I not prefer anything no yoga but I heard the honey with hot water in morning time is good. Do you know about this. I started discussion but still no respond.

• China
2 Dec 12
as a matter of fact. most important thing is you need control you diet to lose weight since food produce fat. a doctor can arrange your diet to hlep you make a diet plan. it is very effective. http://tinyurl.com/c4ol4hb; try it

• Philippines
23 Nov 12
hi, i still never heard that Pilates and how to do that,i love yoga because every morning at home i do that alone especially during my rest day,and sometimes i will stretching or something to dance like a ballet because it will more enhance butt and legs.

• China
12 Oct 12
i am also strugling with the fat that i am gained.Druing the time i fight whit it,just found it is hard for me to lose weight.But my friends told me that YIga and Pilates have something the same,since your spinal pain you'd better not do them unless your doctor say you can do it.good luck!



• Boise, Idaho
12 Oct 12
Yoga isn't real strinuous. Pilates is more active. I don't think either of these is going to be real fun if you a spinal pain. You can get books on Yoga(library or Amazon)and it is probably better for you atleast at first. There are alot of other things you can do to help yourself lose weight and be fit. Good luck!

• United States
12 Oct 12
I've personally never done pilates or yoga...I do work out though...I took pole dancing classes and learn how to use the pole to work out...

I know what you're thinking, but I don't do strip tease or anything, just really use it as a prop. I also do "Flirty Girl Fitness", I love to dance and it keeps me in shape. Sometimes I don't like the music on the video, so I turn the TV down and turn my own music on and dance the way I want to. It gets you sweating and gets your blood pumping and it's fun!