Manchester Derby-What is your prediction?

Indonesia
December 7, 2012 8:26am CST
Yep, after being knocked out of UCL, it is time for City to focus on EPL. This Sunday's match will be very exciting as two teams from Manchester will meet. United will be without some of its key players as Vidic and Kagawa will be unlikely to feature, Cleverley and Anderson are not sure to play, especially Cleverly who is having a scan on his calf today, as quoted from BBC. City wanted to repeat the 6-1 glory at Old Trafford , of course. But I think United is on fire. Who will win in this derby?Or maybe it will be draw?Share your prediction here..
7 responses

• Australia
9 Dec 12
Well, by this time we all know what the result is. Rooney's first goal should not have happened, I don't know what was wrong with Joe Hart at that particular moment. City dominated throughout the game, but they just had such hard times finishing...

• India
11 Dec 12
I am responding after the match. Man United won a thriller of a derby 3-2 with almost the final kick of the game. It was a fantastic game with Man U taking a 2-0 lead. But City fought back valiantly to level at 2-2 and then gave away a free kick. Van Persie stepped up and courtesy a deflection of the stretched foot of Nasri, scored the winner late in the game. Cheers! Ram

• Indonesia
9 Dec 12
i believe that Sir Alex had special strategy to beat City we should remember 6-1 victory is based on Balotelli superb performance.. And we know that now Balotelli isn`t the first options for Mancini.. Robin Van Persie had joined with MU this season.. it`s the biggest difference in this derby RVP is familiar with Joe Hart..and he knows how to beat England goalkeeper i believe that MU is favourite in this game.. but MU should not underestimate City

• Indonesia
9 Dec 12
I think that United is more carefully after losing 6-1 from City. If United use counter attack they will be win, but if United attack continuous they will be lose. The Major power of United is the middle place. Who controls the ball in the middle, they will be win. My prediction is 1-0 for United.

• Kota Kinabalu, Malaysia
8 Dec 12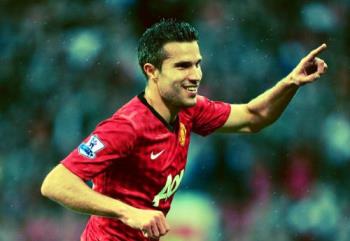 This Manchester Derby is the match of the season with the contesting teams occupying the first and second place in the league table respectively. With the third placed Chelsea having a seven point deficit to the second placed Manchester City, this Manchester Derby could be the title decider especially for Manchester City who needs three points to get leveled with Manchester United. I think that it will be a draw. But then for matches between top teams, I always predict a draw. But in my heart, I've really wanted my team, Manchester United, to win. But Manchester City is dangerous. Even without their influential midfielder David Silva playing, Yaya Touré is a player that could make something happen. And they also have very good strikers. Having said that, we also have fantastic players especially our front lines. I don't mind a 3-3 scoreline, or better, a 5-4 win for Manchester United.

• India
7 Dec 12
I want Manchester City to win :D I like their style of play more than United - Awaiting Toure vs Rooney in midfield :)