Lumosity.com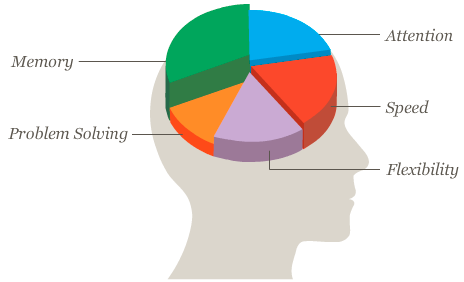 Guam
March 2, 2013 7:49am CST
I just recently tried out this online site called lumosity.com. It is supposedly designed in such a way that its games and activities train your brain to become smarter and think faster. There are five basic categories: speed, memory, flexibility, attention, and problem solving. I actually enjoy playing the free games, and I have already finished my free trial of the actual training course. So I am now only limited to the free games. I am considering purchasing one of the plans that are offered, but I am a bit apprehensive. What do you think? Have you ever tried it out, and even purchased one of the plans? If so, do you think it is worth the price you paid?
4 responses

• United States
2 Mar 13
I have seen this also and thought about investing my hard earned dollars. I wait with interst other responses to your discussion.

• Guam
25 Mar 13
Thanks for your response. I'm still uncertain about spending money on a plan, but I'll just stick to the free games for now. If you get bored of them, you can just leave them alone for a while.. and then get back to them again later. I'm sure there are other brain training games out there that you can download for free. And if you find any good ones, please do share. I'd like to try them out.

• Canada
2 Mar 13
Yes, I am playing the free games on lumosity. I have not purchased any plans from them. I don't like to spend money on plans like that. I enjoy the games and I find they improve my reaction time if I play them often and long enough. Right now I am looking for more free brain training stuff on the internet because I believe it is very important to keep one's brain active right until we die.

• Guam
25 Mar 13
Thanks for your response. I feel the same way, I don't want to spend money on plans either. Besides, the free games are fine. And even though they get kind of boring after playing so many times in a row, I think just taking a break from them every now and then to go back again later is fine. If you find any more other good brain training sites, please do share. I'm very interested as well. I do believe that we should all never stop learning because it's a part of our growth and development.

• Greece
2 Mar 13
Yes, I have played their games and tests and I found them very interesting indeed! But after some time it became boring since I didn't want to spend money on them and I had to play the same games every day with some small variations. It was fun though and I might get back to it soon.

• United States
5 Mar 13
I have never tried it...Here, I'll try it RIGHT now...Ummm...Ohhh...THIS is hard! I don't know if it's worth the full member-ship. But, hay, that's my opinion.