ACNeilsen Homescan...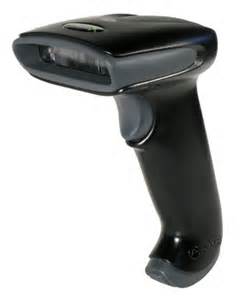 United States
April 13, 2013 9:08am CST
I've been a member of this site for years and it's awesome. They send you a scanner and every week you scan groceries and anything you have purchased and in return you get points for some nice things. If you scan every week you make points faster. You can also take short surveys on the site for more points. I got a coffee maker from them and some toys for my grandson. You don't even have to pay for shipping which is a plus. Their customer service is right on top of things if you need to contact them. You can get in touch with them by phone or email and you always get a quick response. Have you ever heard of this site? Are you a member?
8 responses

• Mexico
14 Apr 13
I knew a lady in las vegas that did that. I didnt realize they were still doing that.

• Mexico
14 Apr 13
woow thats great.... and you get paid for it...


• United States
13 Apr 13
Oh for sure I've heard of the company...they rate tv shows too I think. I never joined but it sounds like fun. Maybe I'll check it out.

• United States
14 Apr 13
When I went to check it out it says that AC Neilsen is part of the Neilsen ratings which is what I was talking about. AC Neilsen had a program called Homescan which is now called National Consumer Panel. They are all in the family.


• Canada
13 Apr 13
I never heard of this site. Besides I hate surveys. But I could use a scanner, a large one because I make making a map for that novel I am writing and the small one on my printer only does eight by eleven. I could use a coffee maker that makes one cup coffee. I will have to check and see if it is available for Canada.


• Canada
14 Apr 13
Are you talking about the one that you can get an app for on your Iphone?

• United States
14 Apr 13
I'm familiar with ACNeilsen and similar survey sites but most surveys aren't really worth the time that most of them take to fill out. This scanner thing sounds pretty neat though. I think that any opportunity that you have to make money from doing things that you are already doing is great.

• Adelaide, Australia
13 Apr 13
Yes, I was a member. It was really good. Money for nothing, basically. Anyway, it was working for years & they were paying me in gift vouchers & had competitions running every week too, when all of a sudden my damned phone company decided to 'upgrade' (I'd call it 'downgrade') the phone exchange thing for my street. I lost the 'data wire', because they, in their infinite wisdom, wouldn't need it, so they cut it. I then had to pay a few hundred dollars & take a day off work so they could run a whole new cable. By the time it was finally up & running again, some other free-loading schmuck in my local area had signed up to this same company & I was booted out! I've had to make another application to Nielsen to sign up again, but the only possibility of that ever happening again is when these people die or something.

• Adelaide, Australia
14 Apr 13
if there are multiple people registering for it in your area they do. You can ring them up to find out as I did. I'm still on their waiting list ... waiting for those people who currently have it to die or something - as silly as it sounds.


• Garden Grove, California
27 Nov 15
I tried it many years back b ut had so many problems connected with it and at that t ime I did not have cable so it became too much and i justgave up on it. I have heard its reall y prett y good b ut I will just stick to mylot for now.hassle,too time using, gave u p,