Spectacle frame

India
April 22, 2013 4:27am CST
It is too hot here, I wear spectacles that has metallic frame with 'graded power' glasses made from synthetic material, it is scratch proof, has UV coating too. Protects my eyes from harmful ultra violet radiation. Graded power means the power changes from top to bottom, one need not wear separate glasses for far/near and medium range as while working on computer. It is photo sensitive too, the color changes to dark depending upon external light; no separate sun glass needed; it is water resistant too. Well because of sweat due to heat the frame gets greenish coating over it and the nose-pads become hard.
Now I know how to clean it, I am sharing for benefit of spectacle users those who have metallic frame.
It is better you keep 2 spectacles
, dip one in cold water when you go to bed, keep the other one near you. The green coating which gets formed in contact with sweat can be cleaned using your 'nail-polish' remover, it is nothing but thinner used by painters to dilute thick paint; apply this on sides of frame and nose-rest using a cotton bud ear cleaner, wipe, the green oxide will come out. [b]Hope you find this useful. Do you use metallic frame? What kind of glass you use, does it have UV protection, water resistant and scratch proof properties.[/b]
A friend wears spectacles while sleeping, says he needs it for dreams; I know he is kidding.

[b]Please respond comment and share your tips on spectacle maintenance. [/b] Thanks in advance. Professor Dr. Bhuwan Saraf. PhD. April 22. 2013. Cheers have a lucky day ahead.
7 responses

• Indonesia
24 Apr 13
I don't wear glasses, but thank you for sharing this useful information. My dad and grandma wear glasses, and my dad just bought the new glasses, I will tell them how to clean it well.

• Legaspi, Philippines
23 Apr 13
Hi professor! This is a very useful information. Actually, I still have a good eyesight at the age of forty. I don't use glass with strength, I don't know how you call that. But I use clear glass when using the computer. I just bought mine from the mall with a sticker of UV rays protection but honestly, I don't know if it is doing me any good. I just believe that I need to do it for some protection. Have a great day!

• India
23 Apr 13
Actually the problem starts at around 40, there is difficulty in seeing near things clearly, here we call it chalisiya--- chalis means 40. If you bought from reputed shop it should give you protection from harmful ultra violet rays.

• Philippines
23 Apr 13
Thanks for the tip. I will surely share this with some friends. I am using also a transition lens and progressive lens. That's how we call those lenses you have mentioned in my country. It is really veri convenient because you don't need to change glasses. What is popular here is plastic ear lobe with half ream frame. It is fashionable and practical because it is "sweat friendly" if I may use such term.

• India
23 Apr 13
Welcome to mylot/my discussions, yeah they are known as progressive /transition lens too.

• Leon, Mexico
23 Apr 13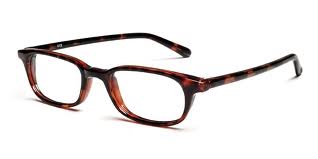 Hello

Professor thanks you for the advice, children and I use
eye glasses
but we don´t have
methalic frames
. We have
policarbonated
frames. But I´ll keep in mind your advice, one never knows when we´ll need the info.

Blessings

Professor... dainy

• India
23 Apr 13
Thanks for response dainy Poly carbonate frames are good too, no oxide formation, it is synthetic polymer.

• Philippines
22 Apr 13
I suggest that for people who prefer metal eye glass frames, buy
titanium
, it's what i buy for my mother, it's a little bit more expensive but the benefits out weigh the cost

, it's stronger but light weight so it does not leave ugly marks on the face like the bridge of the nose, it better for people with material allergy, The green color is due to copper reacting with sweat, my mother use to experience this a lot because of of her very acidic perspiration, even screws would just break and the glasses are so heavy

. For an article on titanium frames benefits kindly read http://www.glassespoint.com.au/articles/Titanium-Glasses-A-Great-Option-to-Consider.php

• India
23 Apr 13
Thanks for response and the link lou


I am aware of the benefits; in fact i have one made from Titanium, this i bought in Hyderabad in my sons home in March this year. My youngest grand son is naughty he pulls my spects, so on my table there are 4 always.


• United States
22 Apr 13
It has been many years since I wore a metallic frame but one reason I changed to plastic was that green stuff you are talking about. I never knew what it was, how it got there and definitely did not know how to clean it. This is very interesting information. I am curious to know though, why do you dip the one pair in cold water before going to bed?

• India
23 Apr 13
Thanks for response, the green stuff is usually an oxide that is formed by reaction between chemical in sweat and copper in the metallic frame, the frames are usually of brass which is an alloy of copper. If you dip in water the sweat gets washed and formation of this green oxide is less.

• Philippines
25 Apr 13
I don't actually use metallic frames since I suffer from skin irritation on the face and nose. I prefer the plastic frames considering that they are more convenient for me and at the same time more affordable. My eyeglasses have the UV coating for computer usage but if I am not working on the computer I prefer not wearing any eyeglasses due to the extremely hot weather. On the other hand, your advice is very helpful and I always look forward to these informative discussions you post. Thank you.