How to resolve differences?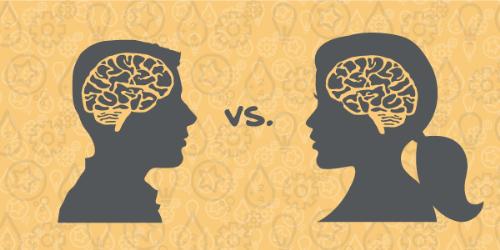 Philippines
April 30, 2013 3:44am CST
My husband and I are just three years married and starting new in a married relationship is really "testing the waters" and "getting to know each other" phase in life. I can say that when we got married, I've discovered things that I didn't know about him before and I guess he is, too. We often times disagree with each other. We even start our comment with "no or hindi" (in Filipino) then say our thoughts. When I remind him of proper things to do or his appointments, for him it's nagging. When I am telling him he did something wrong, he feels self pity as immediately as possible. When I argue with him calmly or aggressively, he always shouts at me or walks away and feel self pity again. When I request something, he takes time to give it to me but when he requests for something I should give it immediately. We still argue with about our daughter. I like natural healing, he likes dependence to medicines. I like disciplinary actions, he is more emotional. I say let her be independent, he likes to be helping all the time. I say "please"/"thank you"/i love you"/"i'm sorry", normally he doesn't reply back or doesn't say them at all. I hate fighting. I hate arguments that my opponent won't like to back down. But this fighting is giving me advantages than only having a fight with my husband. Whenever we had a fight, he usually is very industrious. He cleans the whole house, without my help and without complaining! I like, a lot, but I don't like it to be his motivation to be helpful with house chores. I still want to avoid arguments that I feel like killing the relationship than preserving it. I can only think of the cause of these disagreement is our background differences. I grew up as the eldest sister. Responsible, strict, disciplined, aiming for success/perfection. He is the youngest among 6 children and most of his sisters are living abroad giving him allowances because he is left to take care of their mother so he doesn't have a job at that time, too. Well until now because I'm the one doing the online job. His mother depends on doctor's care and hospital services, medicines and all advance technologies. My mother is more of a natural healer, using what we have at home and inventing our own solutions. It is also because I came from averaged-income family and he is more in the above-averaged class. Should I be the one to back down? Or I should continue to fight to prove I'm right? Hay...tired of fighting but I don't want to have a broken family.
7 responses

• Philippines
30 Apr 13
My husband and I usually argue, too. I also hate arguing with him because we only see each other on weekends. We've been married for 9 years already and I think that we already know each other that much. I guess I'm wrong with that. Sometimes things surprise us. We also have different opinions, different beliefs, different likes and dislikes, etc. I sometimes feel I'm getting tired of him but I do love him. I know that men are different from women. One myLot member advised me to read a book entitled, "Men are from Mars, Women are from Venus." I just read some lines of it and got bored reading it but I promised myself that one day I have to finish reading that book. I guess you need to be more patient with him. As you have said, you're the eldest and he's the youngest. If both of you are willing to understand each other, you'll end up living with each other til the end of your lives. You should be open to each other. Sometimes you need to back down. Guide, undrestand, love and respect each other. Goodluck.

• Philippines
30 Apr 13
Hi Angel! Congrats on your nine years!

Well, that's the problem. I tend to just give in...like all the time! Perhaps I just have to endure it. If no one will back down, the relationship would be the one falling down. Thanks for the advice! And oh, I don't like that book. Hehe! Haven't read it but just have a premise I wouldn't like it.


• Philippines
30 Apr 13
I have been married for a year and I've already seen the best and worst about my husband. We had the worst arguments and shared the sweetest moments too. And if there's one thing I learned about how this whole marriage-relationship thing should work, it's about acceptance. There are some things I can't change about him and he can't force me to change too. We resolve our differences by talking about it and making sure that things that annoys us will be avoided to prevent arguments. But most of the time, I back down. Lol! :))

• Philippines
30 Apr 13
Hi Ay! I do try to back down all the time. But I'm trying not to be overpowered. Perhaps I have such strong personality that I can't even back down to my own husband. But I'm trying...HARD!

I always ask him to change his tone of voice because it changes the meaning of the message. Even if he said "yes" but in an angry manner, it would sound more like a "no" than a "yes". Then he'll play the game "what did I say? I said yes". Then I would just make a facapalm gesture and close the door. Haha! Thanks ay!

• Philippines
1 May 13
Maybe you need to adjust for him, we can not impose things we like to other people or to our love ones because they have different personality, you say you are the eldest and your husband is the youngest among the siblings, when you are planning to get married have you think of these kind of problem? at the first place you know his status. You and your husband need to talk heart to heart on what he can do about the situation supposed to be your husband is the one support the family, and he must have a good job. For me this is not the fault of your husband, the person to be blame on this the elder brother and sister of you husband because they're the one who cultivate the personality of your husband. Try to avoid arguments and raising voice, try to argue in low voice. I'm sure you don't want to hurt your husband because you love him. Let him change for himself don't push him. I'm the eldest too among 6 siblings but i should adjust my self and extend more patience to my younger brother and sisters to avoid mis-understanding.

• Philippines
1 May 13
My always ask myself if I am in similar situation: "What can I give up to have what I want?" Can I give up my pride to have a friend? Can I give up my habits to have an orderly life? Can I give up "correcting people or making them aware of their limitations" to have a peaceful relationship? Can I overlook his fault in order to notice what is good in him?

• China
1 May 13
don't fight any more because it can't change anything. But you can change your sight to see things, maybe you will have a lot in common. Or maybe you can form some habbits with him together.

• Philippines
1 May 13
Hi CuteMandy :) I will try as much as possible not to "overheat", hehe! We do have some things that we like to do, one of which is eating out. Hehe! I guess we're a bit kind of improving because before I was yelling at him but now, I'm just giving him the "cold shoulder". No more yelling but no more talking, too. Hehe! Thanks for the insight!


• Philippines
1 May 13
Hi Justdo :) I am not asking or forcing him to change just to change but change for the better. I want to live as harmonious as possible to keep my family intact. I'm just fed up with constant argument. And the only solution I can think of is to change. Thanks for sharing your thoughts! :)

• Garden Grove, California
1 May 13
hijoizee I think perhaps the two of you could be helped by a marriage counselor as one who unbiased as you are one way and hes totally opposite. .But anyway I think you two could be helped by talking to a marriage counselor and working out your differences . You sound like you think you are always right and my dear no man likes that. For one thing we all makes errors.Women too.




• Philippines
1 May 13
Hi Hatley! OOOOH! Good idea! But do you think the counselor would allow three-year-old marriage? Hmmm.. But I would like him to hear expert opinions. He doesn't believe what I say. I sometimes, or always, need to show proofs or credibility on the things I say or suggest, for some cases. But I do like your idea... Thanks!